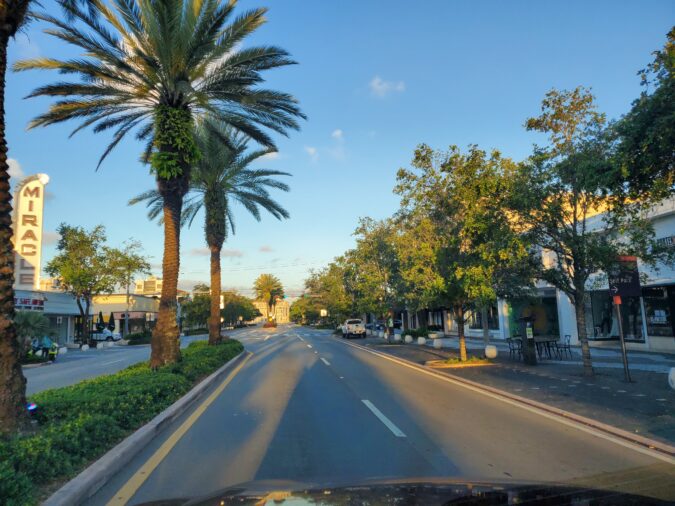 By: Jackson Rip Holmes
Zoning Code re-write will lead to end of Coral Gables as a suburb, unless we speak up before final vote December 8.
THE NIGHTMARE IS UPON US.
The City Commission will vote December 8 on the Zoning Code re-write, which they approved on 1st Reading, which new Code can be described as 'giving away our City to developers', and ending Coral Gables as a suburb.
As a native of Coral Gables, and belonging to the oldest property owning family on Miracle Mile, I urge you to express your opinion by; 1] signing the petition, 2] calling and/or writing the Mayor and Commissioners, and/or 3] attending and speaking at the City Zoning Code Workshop on November 30, and the deciding City Commission Meeting of December 8, 2020. Remember, you can do this in person or by Zoom.
HOW THE ZONING CODE RE-WRITE GIVES AWAY THE CITY TO DEVELOPERS.
It allows for 'mirage' 'remote parking' to be provided by developers throughout the City, including a minimum 25% 'buyout option' where the developer never provides 25% of the parking required, and simply pays 30% of the cost of parking spaces into a City parking trust.  Please bear in mind there is no designated remote parking in the downtown area, and developments closer to where you reside will be so financially inviting to developers, we are likely to see the volume of buildings throughout Coral Gables, including size of residences, at least double in less than a decade.
It greatly surrenders 'floor to area' ratio to enable developers to build far denser buildings, including unlimited floor to area ratio for multi-family buildings, throughout the City.
It would allow 6 to 8 story buildings along the entire length of Miracle Mile, Coral Gables' main street.  If you were considering moving to a city, and saw its main street has 6 to 8 story buildings, would you consider that city a suburb, and WOULD YOU CONSIDER A CITY WITH AN URBANIZED MAIN STREET SAFE FROM THE CRIME BROUGHT BY URBANIZATION, as a place you would want your children to grow up?
I submit to you if this DEVELOPERS DREAM ZONING RE-WRITE passes, families determined to protect their children from urbanization and crime, will move to true suburbs like Pinecrest, Cutler Bay, and Kendall Lakes, and Coral Gables demographics will lose our greatest asset, our high-achieving, purest character, residents – people like YOU.
HOW WE GOT HERE, AND HOW WE CAN CURE THIS PROBLEM.
As a longtime advocate for improvement without raising height on Miracle Mile, by bringing a department store to the downtown, which the City sabotages, and as a consequent perennial losing candidate for City Commissioner, I believe the US Supreme Court Citizens United decision, giving corporations and developers Constitutional rights, has allowed developers to spend so much money, they effectively control who gets elected. WE HAVE A GOVERNMENT OF THE DEVELOPERS, NOT A GOVERNMENT OF THE PEOPLE.
We need to do what Miami Beach, Los Angeles, and San Francisco have done. WE NEED TO BAN DEVELOPER CONTRIBUTIONS TO CITY COMMISSION RACES.
Petition · City of Coral Gables Commission: NO CONCRETE CANYON ON MIRACLE MILE! · Change.org