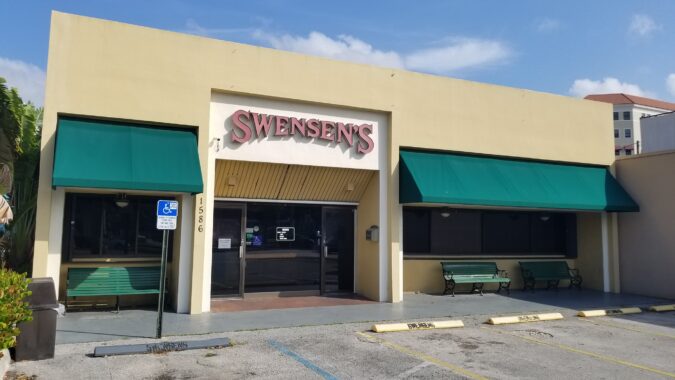 From University of Miami students grabbing dinner after class to families going out for ice cream on weekends, Swensen's Grill and Ice Cream has been a staple of our community since opening in 1977.
Located on US1 in Coral Gables, Swensen's attracted diners from all around.
Fan favorites included their gourmet burgers, sundaes and of course ice cream.
"The first Swensen's Ice Cream Store opened at the corner of Union & Hyde in San Francisco in 1948, and a new American Icon was born. Founder Earle Swensen knew he could succeed if he gave his customers three things… quality, quantity, and value for their money. His recipes called for using only the finest ingredients and exacting ice cream making techniques. By good old fashioned trial and error, Earle Swensen developed a perfect blend to ensure that Swensen's customers would get the maximum taste from each and every flavor." states the brand's website.
The South Miami location has now permanently closed, with no plans to open a new location. However, you can still enjoy Swensen's when you travel, as the brand maintains franchises globally.
Images courtesy of Larry Shane Photography.