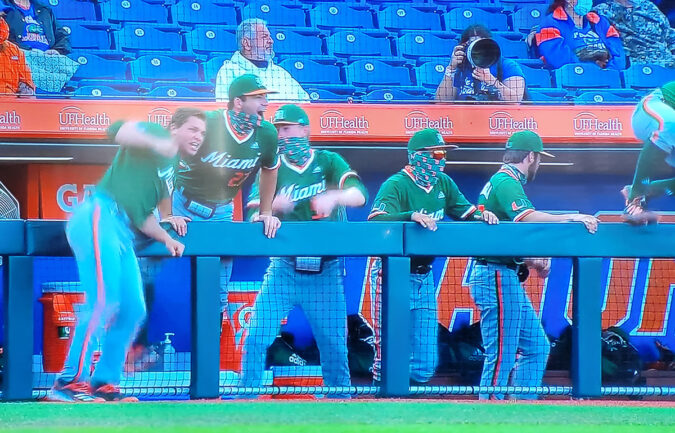 The long wait has finally ended. OFFICIALLY the Canes start the spring preseason this Friday. UNOFFICIALLY  they scrimmaged among themselves last Wed  and Thurs, not publicized, which I did not find out about until the weekend. No coaches were allowed inside the park by NCAA rule and had to wait until this Friday to be sanctioned. At present they are scheduled to play 6, 6.5, 4.5 innings over the respective three days. 
Checking the  current rooster two names you will find no longer on the rooster from the fall. Second baseball Jose Izarra who saw limited action this fall and RH pitcher Cason Henry. Izarra I really liked and thought he had a great opportunity starting at 2B. He could hit as well as field. As for Henry, I was not at all impressed with his performance. He would have been perfect for pitching during batting practice for when he was on the mound he seemed to throw nothing but beach balls and the batters took every bit of advantage of same. My opinion he would have seen very limited or no action this season.
The emphasis this spring will be getting the players familiar playing under the lights which is where the majority of their games will be played. Friday's, first scrimmage will start at 445 and Saturday at 730. Bring your cold weather gear for Saturday because temperatures will be a bit dicey with the mercury predicted to dip into the low 50s with gusty winds. Sunday will be a typical Sunday start a half hour earlier than the normal 1PM.
Hope to see all the fans at the Light for this is where it all begins. Bring your Hot Chocolate.