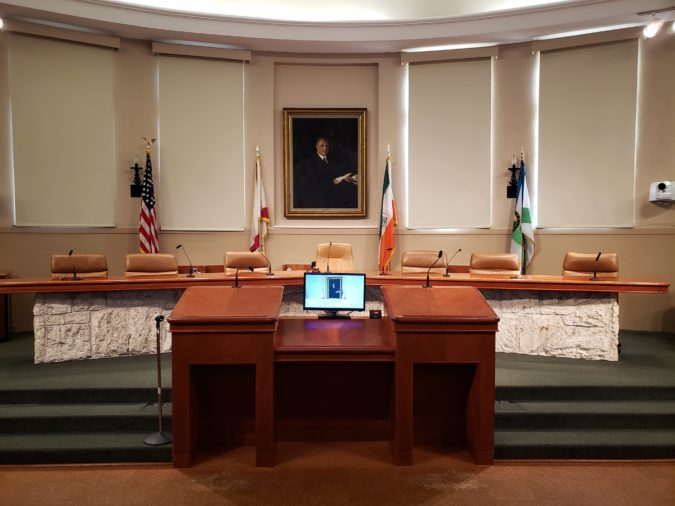 The City of Coral Gables will host a hybrid commission meeting on Tuesday, September 22nd. The Mayor and Commissioners along with the Manager, Attorney and Clerk will meet in the chambers. However, staff will be socially distant throughout city hall and will only enter the chambers as needed.
The public may also address the commission in-erson. They should pre-register on the city's website or email the city clerk at lease one hour prior to the meeting.
If Zoom is more your thing, the commission will still allow for public comments via that platform. Before the COVID outbreak, Commissioner Jorge Fors advocated and passed legislation for the use of Zoom for the public to more easily comment and participate on matters before the commission.
"As businesses and schools begin to reopen, we are looking to return to a new way of doing business while insuring the safety of the public and our staff," said City Manager Peter Iglesias. "We will continue to follow CDC guidelines and are instituting additional safety and cleaning protocols. While we are eager to return to in-person meetings, we need to follow best safety practices. This approach provides the opportunity for continued public participation online, via telephone as well as in-person."