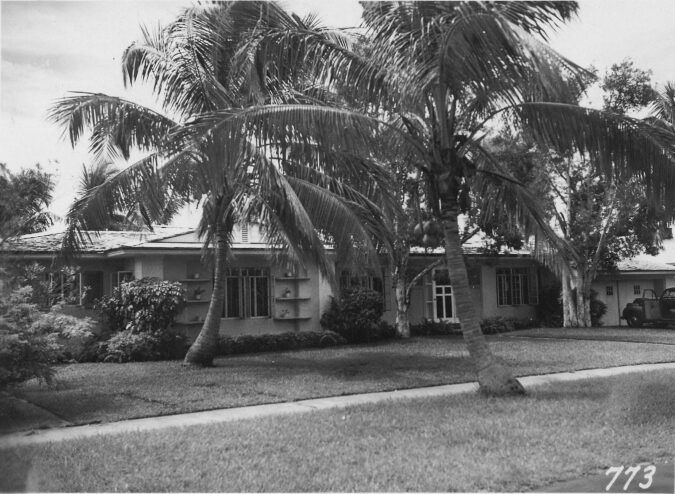 By Dr. Karelia Martinez Carbonell, Local Preservationist
On July 30 the Appellate Division of the 11th Judicial Circuit issued a permanent stay on the City of Coral Gables releasing a demolition permit for 1208 Asturia Avenue.  This will prevent the owner, Lourdes Valls, from receiving the permit she applied for to demolish the historic home.  The stay is in effect until resolution of the case before the Appellate Division.
David Winker, the attorney for neighboring property owner Maria V. Cerda who is appealing the City Commission decision not to historically designate 1208 Asturia Avenue, said that the permanent stay was a significant victory for preservation because Ms. Cerda's claims that the City Commission didn't follow its historic preservation laws would become moot upon demolition of the home and that such a stay is based upon the court's determination of likelihood of success on the merits.
Attorney Winker, who represented residents in their recent court win to preserve the Coconut Grove Playhouse by defeating Miami-Dade County's plan to demolish over 80% of the historic building, said that this case would likely take about the same amount of time- 13 months.
"In light of the stay and the likelihood of success of this appeal, we have reached out to the Valls to discuss selling this home to someone who wants to restore this home in accordance with the recommendations of the City of Coral Gables Department of Historic Resources.  The historic preservation community and concerned residents in the Gables want to be good neighbors and work with the Valls to find a Win-Win so that they can find a new property to build for their daughter in the Gables."