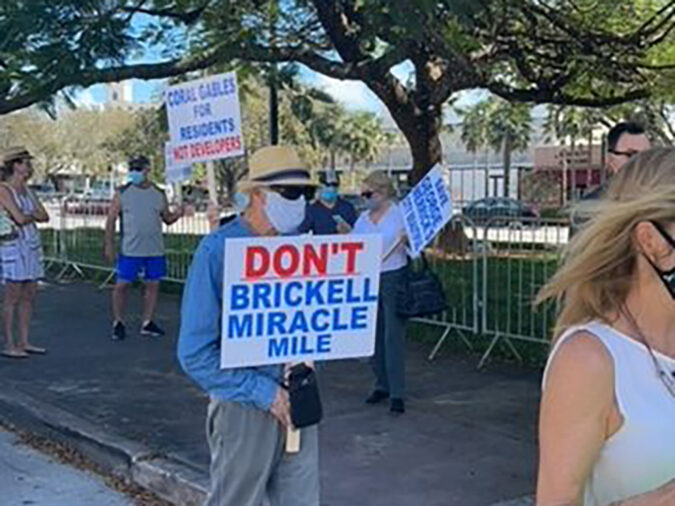 Merrick Park, across the street from City Hall, was the site of a peaceful protest on Tuesday, February 9th, prior to the City Commission meeting to discuss controversial zoning changes.
Nearly 100 residents came out to voice their opposition to the proposed zoning changes.
The protest was organized by the Coral Gables Neighbor's Association and other civic groups in the city were in attendance including the Historic Preservation Association of Coral Gables.