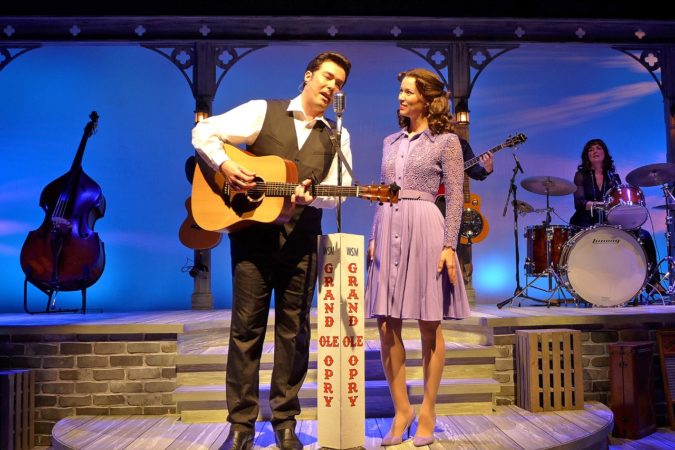 He was one of the best-selling music artists of all time, selling over 90 million records and making country music what it is today, now his story is on stage at Miracle Theatre here in Coral Gables.
Country music superstar, Johnny Cash's, story is being portrayed by Actors Playhouse at Miracle Theatre on Miracle Mile.
As described by Actors Playhouse, "From the iconic songbook of Johnny Cash comes this unique musical about love and faith, struggle and success, rowdiness and redemption, and home and family. Performed by five incredible actor/singer/musicians who play 20 different instruments, this exciting musical features the songs 'I Walk The Line,' 'A Boy Named Sue,' 'Folsom Prison Blues,' 'Ring of Fire,' and more than two dozen classic hits. This portrait of The Man in Black is a foot-stompin', crowd-pleasin' salute to a unique musical legend that's packed with musical moments that will both move and exhilarate."
"Johnny Cash is an icon in the entertainment industry with his music loved and enjoyed by so many people," said Actors' Playhouse Executive Producing Director Barbara Stein. "The BUZZ in the community about the show and Johnny's music is thrilling. We are excited and proud to welcome Ben Hope back to the Miracle Theatre as director of the show, and to host this incredible cast of entertainers on stage to open our exciting 32nd season," said Actors Playhouse at Miracle Theatre's Executive Producing Director Barbara Stein.
Ring of Fire will open this Friday and be playing at Miracle Theatre through December 2nd.
Tickets can be purchased through the Actors Playhouse website.