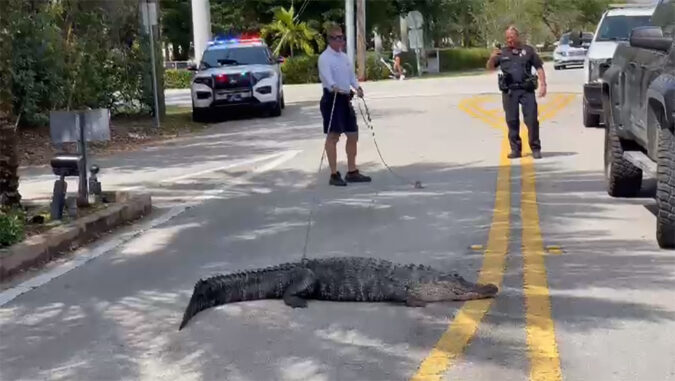 On Saturday, April 10th at 10:49AM, the Coral Gables Police Department responded to an emergency call about an alligator on Mitchell Drive in Coral Gables.
Police arrived to find a 12 foot alligator roaming the neighborhood.
Fish and Wildlife Conservation (FWC) and Statewide Nuisance Alligator Program (SNAP) responded and captured the alligator, removing him from the residential street.
Florida has alligators residing in all 67 counties, with a population of over 1.3 million gators throughout the state.
No injuries were reported.