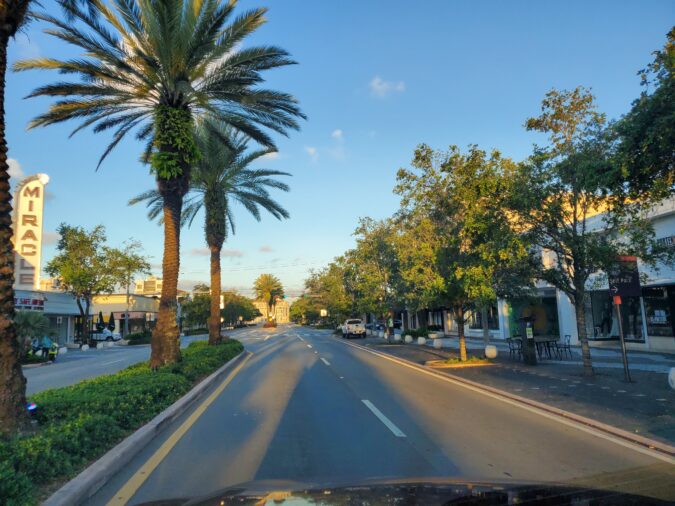 The Coral Gables Neighbors Association wrote a memo to the city commission demanding answers to important questions about due process and asking that the commission defer any zoning changes affecting Miracle Mile and the Crafts Section to April 2021 when three (3) commission seats will be filled.
The zoning code update (aka re-write) has been in the making for over three years. The CGNA argues that delaying a few more months is not significant.
Vice Mayor Vince Lago forwarded the 5 page letter to Coral Gables City Attorney, Miriam Ramos asking for her review and response to the various concerns the CGNA raised.
Ramos' response Sunday afternoon to Lago included 20 different public meeting dates and 12 public notices, many of which were merely posted at the poster board at the entrance of city hall. The public meetings included 'working group meetings' and 'staff committee meetings'.
"From a legal standpoint, I have no concerns about the process." said Ramos.
President of the Coral Gables Neighbors Association, Susan Kawalerski, quickly rebutted asking who was on the "working group" including their names and affiliations.
Gables Insider learned that the following individuals made up the 'working group':
• Taciana Amador, Business Improvement (BID)
• Robert Behar, Architect
• Marshall Bellin, Architect
• Judy Carty, Architect
• Mari Gallet, Communications
• Mario Garcia-Serra, Attorney
• Jorge Navarro, Attorney
• Laura Russo, Attorney
• Venny Torre, Builder
• Barbara Tria, Realtor
The CGNA is outraged that the special interests had all the seats at the table and not a single resident who did not have a special interest.
Click Here to view a copy of the CGNA memo to the Commission.
On Monday, November 30th, at starting at 5:00pm via-Zoom, residents will have the opportunity to address commissioners and be heard on the possible future redevelopment of Miracle Mile. Click Here to join the meeting via ZOOM.
https://zoom.us/j/3054466800
Call In Telephone Number: (305) 461-6769
Meeting ID: 305 446 6800