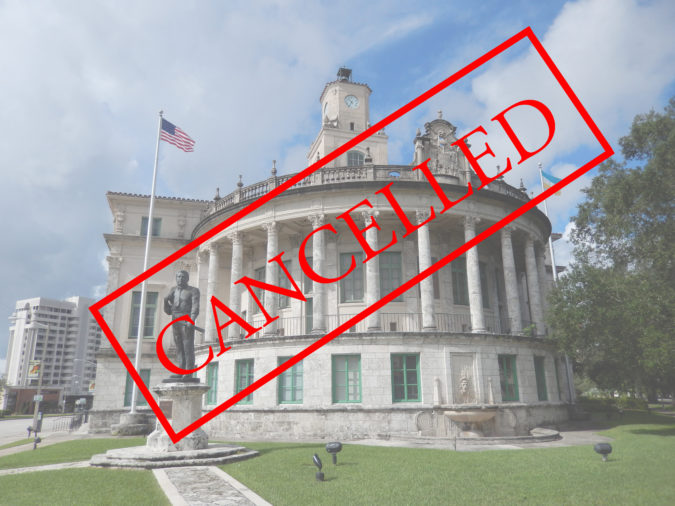 If you had made plans to attend the City's sidewalks workshop or the US-1 corridor workshop, you can make other plans. Both these workshops have been cancelled.
The City of Coral Gables had previously scheduled Commission Workshops to discuss sidewalks and the US-1 Corridor for Wednesday and Friday of this week respectively. Both these meetings have now been cancelled and no new dates have been provided.
As Gables Insider has previously written, sidewalks are an issue of great importance to many in our City. The purpose of the sidewalk workshop was never clear, but the issue was most recently discussed during the Alhambra Bike Lane and Sidewalk project meeting.
The US-1 corridor and its spike in high-rise construction projects has also been one of great discussion over the last few election cycles and has proven to be a controversial one. That meeting, scheduled for Friday, has also been cancelled by the City.