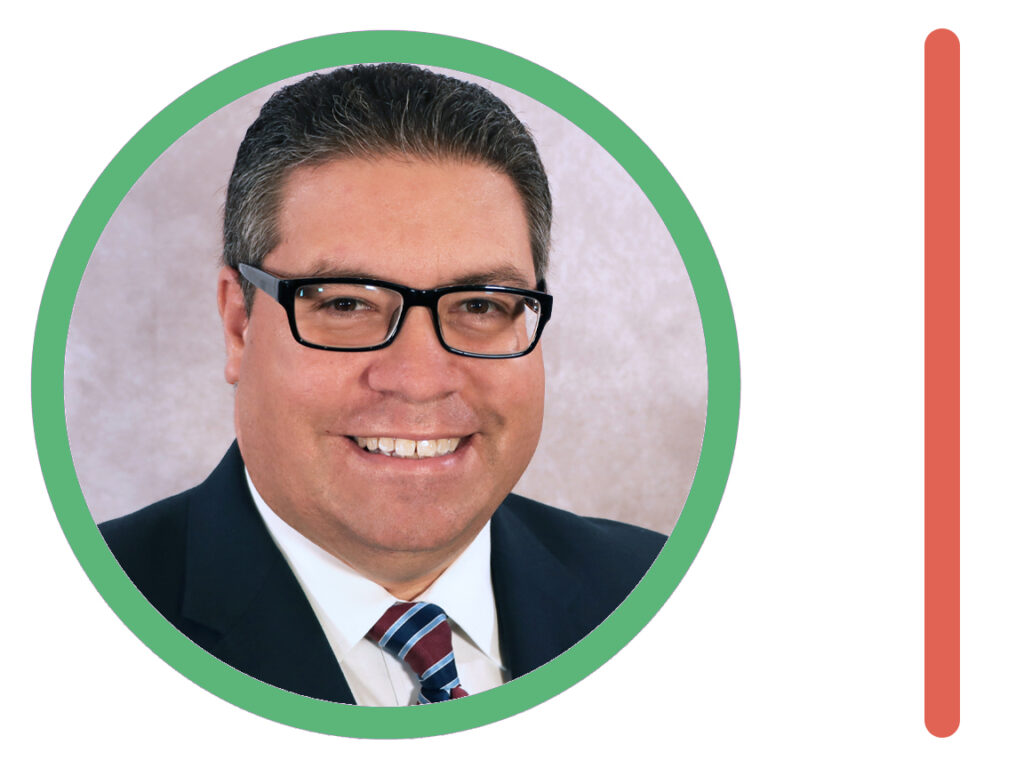 On Saturday, September 11th, the City of Coral Gables held a ceremony commemorating 20th anniversary of the terrorist attacks in New York, Washington, DC and the downing of United Airlines flight 93 on September 11, 2001.
In attendance were Miami-Dade County Commissioner Raquel Regalado, Vice Mayor Michael Mena, Commissioner Jorge L. Fors, Jr., Commissioner Rhonda Anderson, and Commissioner Kirk R. Menendez.
The ceremony started with a procession from around the Police and Fire Headquarters on Salzedo Street led by the Chiefs and Assistant Chiefs of the Coral Gables Police and Fire Department, followed by members of their departments, members of the City Commission and residents. Accompanying the procession was a riderless horse, with empty boots facing backwards in the stirrup iron, first responders lost that day.
A large flag was hung from the Coral Gables ladder truck hanging over the intersection of Salzedo Street and Alcazar Avenue.
In his speech, Coral Gables Fire Chief Marcos de la Rosa listed the names of the current Coral Gables first responders who are the children of Coral Gables first responders in service on September 11, 2001.
A bell toll ceremony was led by two of those first responders, Captain Daniel Amador and Firefighter Samantha Putz-Fernandez.
Vice Mayor Mena gave a moving address, as he recounted his own personal experience as a resident of New York on September 11, 2001. Below you will find the full text of the Vice Mayor's address.
Watch Full Ceremony
Address by Vice Mayor Michael Mena
"Thank you for being here today in commemoration of this solemn day. It is my great honor to be here with you.
Today, we come together in remembrance of September 11, 2001 — that fateful day, when our nation was brutally attacked. This was a seminal moment in our nation's history and one in which we will always remember where we were at the moment when we heard the dreadful news.
Personally, for me it had a profound effect. After graduating from the University of Miami in May 2001, I moved to New York City to study at Columbia Law School in mid-August of 2001. Three weeks later, this heinous terrorist attack occurred on US soil. There are several things that will forever be seared into my memory: I will never forget the feeling that came over me when the third plane hit the Pentagon – and any remaining doubt that this was an act of terrorism was completely eliminated. I will never forget the faces of disbelief and sorrow and the angst we all felt. I especially remember many at the university that were personally impacted by the tragic deaths of family members and friends. A few days after the attack I made my way downtown to get as close to the sight as possible. The rubble still smoldered and as I exited the subway station several city blocks away, the buildings were all covered in soot. It truly felt like a scene out of a dystopian science fiction movie. But this was no fiction.
But there are two things that I remember above all else. The first was the experience of witnessing our great nation truly come together as one. The United States of America. Today, as we endure what seems like an era of extraordinary political division in our nation, I hope we all take a moment to remember that feeling of unity and remember that we are all in this together.
And the other thing that I remember above all else, was witnessing the work of heroes — our first responders from fire departments and police departments that braved unimaginable conditions to come to the aid of others, many giving the ultimate sacrifice. The word "hero" sometimes gets thrown around too loosely. But make no mistake, these men and women were true heroes. A few nights ago at a work function, I heard a story about a woman who was in the World Trade Center that morning. She was stuck in the lobby amidst the chaos and could barely see though the smoke or even breath. Debris was falling outside. Eventually, firefighters advised everyone that they needed to exit immediately. Because they could barely see, the first responders on sight effectively formed a line to the exit, and civilians were instructed to basically follow that line out. All that she remembered was running out of the building, while grazing her hand along the firefighters' gear as they formed a line to help them escape. Moments later the buildings would collapse. We have all heard similar stories and watched heart-wrenching documentaries about those brave men and women who ran up the stairwells to try to save lives, instead of running down. And paid the ultimate sacrifice.
Today, as we come together in solemn remembrance, we should never forget the lives of the thousands of Americans who were lost on that ill-fated day. And we should never forget the heroism displayed by our brave first responders in New York, Washington DC, and Pennsylvania on that fateful day. But also the tremendous service and acts of heroism we see from our first responders every day throughout the country – including the incredible men and women that serve in the Coral Gables Fire Department and Police Department. I have no doubt that many of them serve today because of the impact that solemn day had on them.
While it is a day of remembrance, we also come together to salute the bravery of those on the front-line, as well as those that heeded the call to serve in the armed forces. We are forever indebted for their service to our country. We also mourn the loss of the 13 service men and women who recently gave their lives protecting our country and U.S. citizens and allies in Afghanistan. This is a sobering reminder that freedom is, indeed, never free or to be taken for granted.
As President George W. Bush once said, 'One of the worst days in America's history saw some of the bravest acts in Americans' history. We'll always honor the heroes of 9/11. And… we pledge that we will never forget their sacrifice.'
We will never forget."
Address by Coral Gables Fire Chief Marcos De La Rosa
"'No Matter how big the call, no matter how small, you have no idea what God is calling you to, but he needs you. He needs me. He needs all of Us!'
Those words were spoken by Father Michael Judge Chaplain of the FDNY during a homily given at Eng.73/Ladder 42's fire house  9/10/2001
Father Judge would go on to become September 11, 2001 Victim 0001.
As we just marked moments ago, September 11th showed Man's capacity for inhumanity toward their fellow Man, and every minute after those planes struck the towers, with strangers helping strangers, Firefighters climbing to the top floors in full gear, we witnessed Man's Humanity for their fellow man. 
I am certain, that like me most of you have recounted your memories of 9/11/2001.  I bet most of us can remember exactly where we were when we heard of this tragedy.  Amongst the most distinct memory for me was the birth of my son. He was barely six months old when the tragedy of 9/11 occurred. As I held him; he would fit along my forearm, I recall discussing with my wife about how would we tell him what had occurred on that fateful day, how will I tell the story of 9/11. 
We decided we would tell him that September 11 was the story of America, I would tell him that just like the steel beams that held those towers in the sky weakened and gave way under the tremendous heat from the burning planes, they regained their strength the instant they cooled. I would tell him that on that day America was brought to its knees but just like that steel would regain its strength, so would Americans.  You see, what the individuals who sought to harm us got wrong was that they thought those towers were the cornerstone of what we are as a nation.  That bringing those towers down would somehow be the end of America.  They may have succeeded in bringing great building down and murdering countless innocent lives, but They neglected to recognize that the America is not solely a signature building but something so much greater.  The exceptionalism that is the United States was evident immediately following the towers being stuck. 
That exceptionalism was manifested in the firefighters that despite insurmountable odds, mounted one of the greatest rescues known to man.  Firefighters of every race, color and creed went into those towers and climbed as high as at least 78 stories and risked it all for people of every nation on earth.  9/11 is the story of America, in many ways it is also the story of the American Fire Service, what Firefighters did that fateful morning and for countless days after, we have done time and time again.  Be it acts of terrorism, mass shootings, wildland fires, hurricanes, or pandemics Firefighter – Paramedics have taken those challenges head on without exception. 
9/11 is our story, the story of all of us. Gathered here are those of us, who were already serving in 2001, also those of us who joined our ranks soon after, and those of us who were too young to remember what took place then but now join their fellow Firefighters in service. Together with our Brothers and Sisters in Blue, we share an unbreakable bond. All uniformed personnel pin a badge on their chest, wear it like a shield of Armor and make a bold and concise statement. They say to each and every American, nothing will hurt you today because they are on the watch.   
If you would indulge me, I would like to read the following names: Jason Hibbert, Wyatt Chickallo, Samantha Putz, Christopher Alpizar, Nick Martin, Dean James jr., James Dolan, Kyle Durham, Brandon Ogden, Jose Pereda, Jr., Nick Kanarev, Stephan Alonso, Patrick Gould, Kristian Carbajal, Troy Easley, Jeff Cook, Eric Cos, Victor Perez, Chris Butler, Jordan Lopez, and Eric Acevedo.
I read you those names because 911 is a story of family legacies. Those names belong to Firefighters who are the sons and daughters of Police Officers and Firefighters serving in 2001.
911 is my family's personal story. Andres De La Rosa is my son who as I mentioned earlier was born that year, today he continues the family's tradition of service as a firefighter himself.
Those sons and daughters in uniform, children of 9/11 share a common bond with those that came before them.  A bond of commitment to protect and serve our community. To risk our lives for our fellow man.
Yes, it goes without saying that 9/11 is the story of an incredible act of cruelty. But more importantly that act was immediately replaced by an incredible story of heroism, a story of compassion, a story of incredible sacrifice and bravery,
9/11 is not a story of tremendous tragedy, but rather a story of resilience, a story of tenacity, and a story of strength greater than any force of evil. 
September 11, 2001 is America's Story."