On Thursday, April 1st, the first day of Autism Awareness Month, the City of Coral Gables Police Department unveiled a Police Interceptor wrapped with a special message supporting Autism Awareness.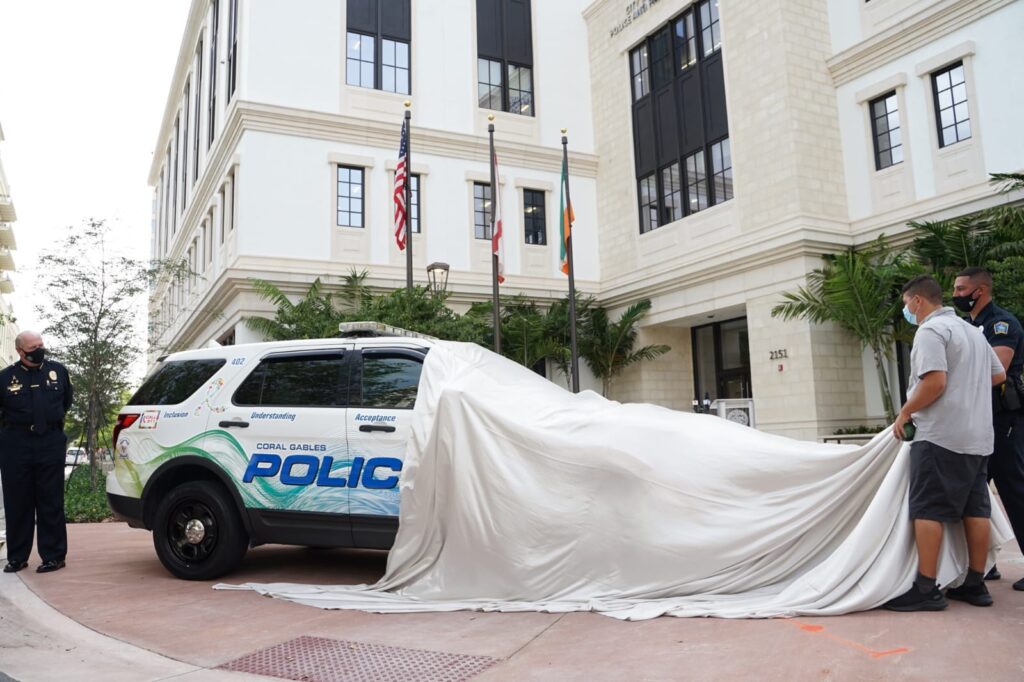 "The City of Coral Gables is committed to creating an inclusive community that values and respects all residents and visitors. To create greater awareness of autism, the Coral Gables Police Department wrapped a police vehicle with an autism message."
"The City worked in partnership with Crystal Academy in the design of the vehicle. This vehicle will be driven by Police Officer Andrew George who has a special connection with autism as his brother is on the spectrum. Officer George is looking forward to helping educate others as well."
"The City offers a variety of disability-specific programming throughout the year including a social club for adults, a golf program for children, and Special Olympics among others." said the City in its press release.