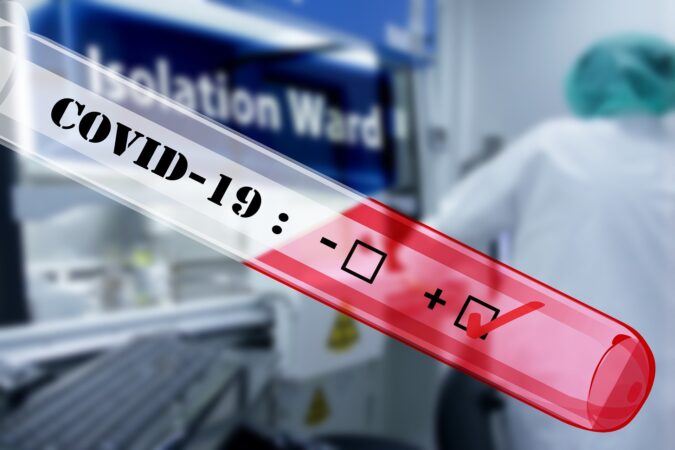 The Coral Gables City Commission instructed City staff on Tuesday, July 14th, to reopen the City's COVID-19 testing site this week.
Following delays with the only appointment system, the portal was made available to residents on Friday and quickly sold out the first day (week) of testing.
Residents were then prompted to select a date, next week. Was it an error? Unfortunately not.
Coral Gables Commissioners Pat Keon and Mike Mena have informed Gables Insider that the issue with the testing sites is that the site is only going to be available one day a week, due to the unavailability of the test lab selected by City staff. The site had been open three times a week before.
The expectation is that a second day may become available in the future, but for the time being, if a resident has symptoms and the site is unavailable on the only day of the week testing is offered, testing needs to be sought elsewhere. As of 3:00PM on July 20th relayed on an email to the Commission, testing was sold out (100 appointments) on July 22nd, 60 appointments were available for July 29th and 95 appointments were available for August 5th.
"My understanding from Chief de la Rosa is that the lab we use has one day per week available at the moment. As of about 10:30am this morning, his team was still confirming whether this week was sold out and there were still openings for next week. The lab believes they will have a second weekday opening up in the next 10 days so that we can increase to two days per week at that point. There are many other options for testing throughout the City and County, so I don't think we are necessarily going to fill all of the demand ourselves and a resident with symptoms today isn't limited to city-procured testing. Nevertheless, I view providing this service as a positive and a convenient, local compliment to the various other testing options available." said Commissioner Mena, who placed testing on the Commission's agenda, in an email with Gables Insider.
Commissioner Pat Keon informed Gables Insider that "the lab that we have a contract with has only one day available right now. As additional days become available we will add them to the schedule. I understand that some people who signed up did not proceed to payment so they are working on that now and will know if additional times will be available once they verify those that did not make payment. If someone has symptoms they can go to a hospital emergency room at any time. As always any homebound senior with symptoms will be provided testing by para medics in their home."
In the email to Commissioners, staff explained that "the testing vendor can currently provide (1) Day a week as the lab is committed the rest of the week at other sites. We continue to work with them to identify additional dates as they become available. Our vendor has advised additional dates should become available within the next two weeks as the July commitments conclude."
As reported earlier, staff has been adamant about not offering the testing throughout the pandemic, adding to the delays.
National Institute of Allergy and Infectious Diseases Director, Dr. Anthony Fauci, has asked those with symptoms to contact their doctor and/or call a hospital prior to presenting themselves at an emergency room.
Residents who are symptomatic should visit the City's website to explore their testing options.