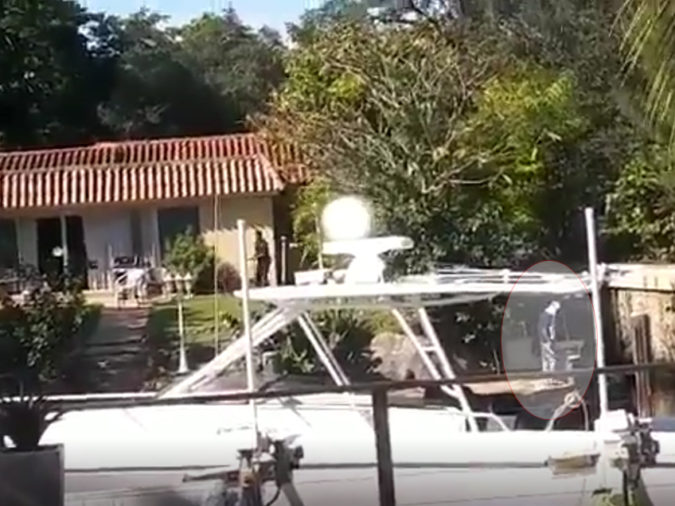 On Friday, November 22nd, "an alert neighbor contacted police about a subject attempting to break into the rear of a home that backed up to the canal. Officers responded and the subject was taken into custody" on the 5200 block of Orduna Drive. "The subject, Byron Branard Drinks, was arrested and charged with residential burglary and outstanding warrants." Coral Gables Police posted the following video with the quoted text on their Twitter account.
Early Saturday morning, "officers received information about 3 suspicious persons on Country Club Prado looking into cars. Contact was made, 3 Hispanic males in hoodies arrested for theft to motor vehicle and occupied residential burglary. A stolen firearm was recovered."
The arrests follow similar arrests previously reported on Gables Insider and demonstrate the importance of community participation in keeping our crime numbers low.
Coral Gables Police Chief Ed Hudak has often spoken about the importance of Community involvement in situations like these. As he mentioned during our Touring The Gables segment, residents of particular neighborhoods know better than anyone who should or should not be there and their cooperation facilitates the ability of the CGPD to keep our streets safe.
He shared the following with Gables Insider about these recent arrests: "When our residents and visitors contact us to tell us what they are "seeing" and we use our technology and great responsiveness, criminals get caught and are held accountable. The past few days in Coral Gables have been busy for us. Some residents have been victims of burglaries but several arrests have been made because of our partnership with our City residents and security personnel we have out at night. As well as some extraordinary efforts by our Officers and Detectives. Together we can continue drive down our incidents of crime in Coral Gables."