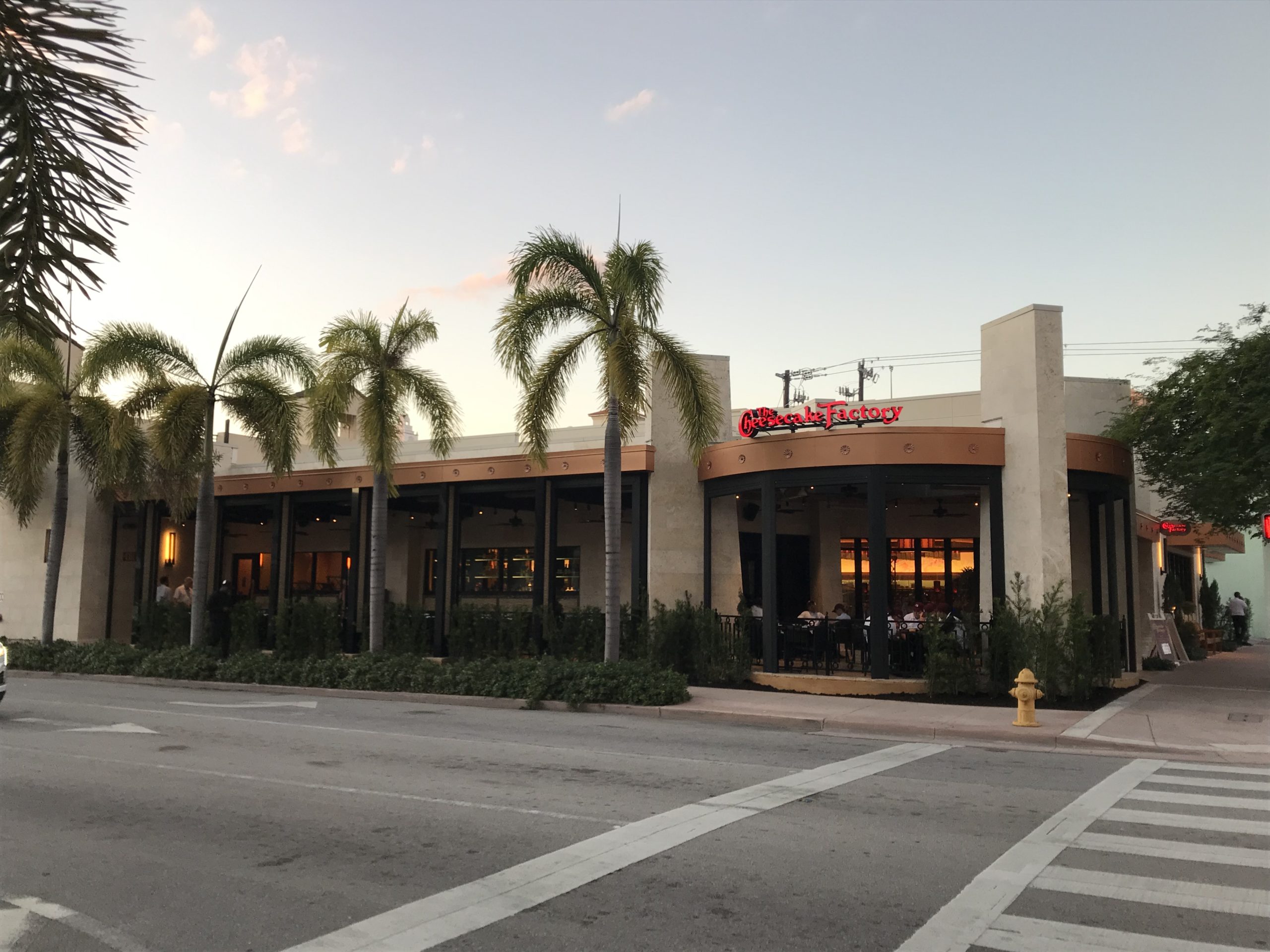 Gables Insider launched on July 1st with the headline, "Cheesecake Factory Coming To Coral Gables." Well, opening day is finally here.
After months of renovations and preparation, staff at the Cheesecake Factory was training last week and is now ready to begin serving Coral Gables residents.
Tomorrow, Tuesday, November 26th, The Cheesecake Factory will officially be opening its doors at 11:30AM.
On Friday, the Cheesecake Factory team, Mayor Valdes-Fauli, Vice Mayor Lago, Commissioners Mena and Fors, and members of the Community were present to cut the ribbon on the newest of over 200 locations of the company, which was founded in 1972.
The menu will be traditional to Cheesecake Factory lovers and include their long list of industry leading cheesecakes.
The Cheesecake Factory is located at 2418 Ponce de Leon Boulevard.
HOURS OF OPERATION
Mon – Thu – 11:30AM – 11:00PM
Fri – 11:30AM – 12:00AM
Sat (Brunch served 10:00AM – 2:00PM) 10:00AM – 12:00AM
Sun (Brunch served 10:00AM – 2:00PM) 10:00AM – 10:00PM
HAPPY HOUR Mon – Fri 4:00PM – 6:00PM