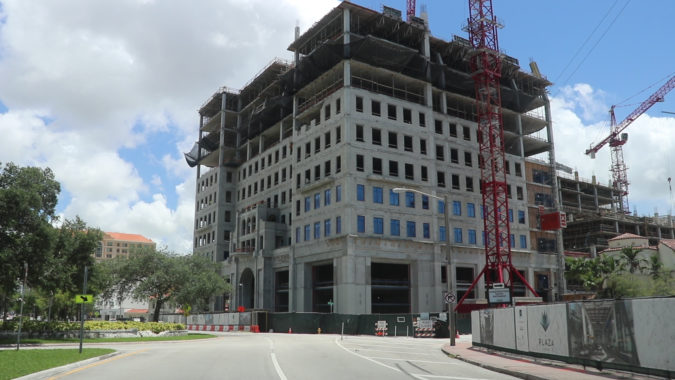 After an era of massive development, the City of Coral Gables will soon be adopting a revised Zoning Code paving the way for new regulations for developers to shape the City Beautiful.
The item has tried to be rushed through city hall on multiple occasions. Most recently the new zoning changes were supposed to have been taken up on first reading at the last City Commission meeting. However, several commissioners stated they were not ready as they had insufficient time to review over 1,000 pages over the weekend for their Tuesday meeting. Instead, the commissioners were presented an overview power point by the consultant and staff was directed to meet with each commissioner individually to address questions and concerns.
The reorganized Zoning Code is proposed to have a series of updates that are recommended by the consultants, DPZ CoDesign.
In a memo to the city commission there are at least 19 major and 47 minor changes to the existing zoning code.
Earlier this week, the city's Transportation Advisory Board, has taken it upon themselves to ask for a presentation of the changes to better understand how these changes will effect the city's traffic gridlocks. Until now, they have not been made part of the process.
Gables Insider confirmed there will be a sunshine workshop meeting between commissioners before first and second reading in about a month's time. The public will have the opportunity to comment only during first and second reading.