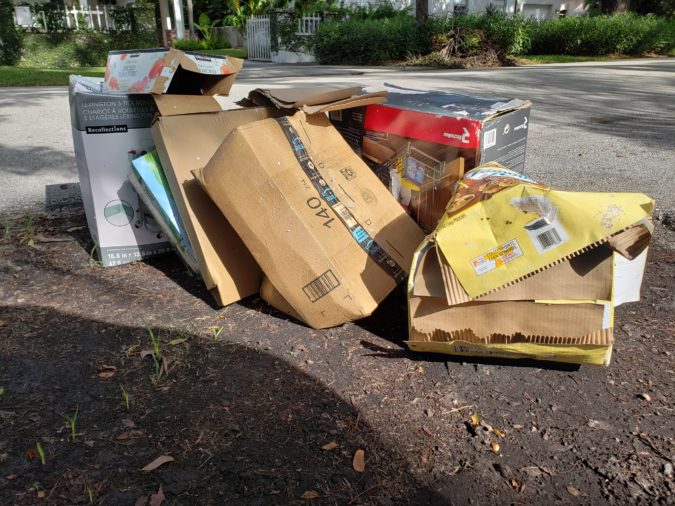 In the interest of maintaining aesthetics, reducing costs and working towards a more sustainable city, the city commission passed an ordinance to prohibit cardboard boxes on the swales immediately abutting a property (aka trash pits). The ordinance was unanimously passed February 26 th , 2019 and allowed for a six-month period of educational campaigning and warnings for those placing cardboard on the curbs.

Enforcement begins on August 26, 2019 and fines up to $500 may be imposed for code violations. All cardboard boxes must be flattened and placed inside or next to your recycling containers. For more information on what is recyclable or not, please click on the links provided below.

FYI: Did you know that Pizza Boxes are NOT recyclable. Grease from the pizza is soaked up by the cardboard boxes and it has no value in the recycling process. You can throw away pizza boxes in your trash bag. However, those Amazon boxes…. you must recycle all of those!
LINKS: