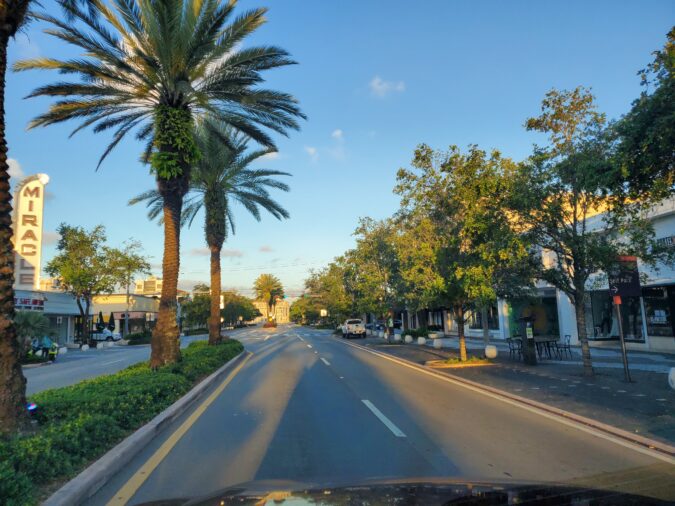 Coral Gables activist and longtime resident, Maria Cruz, has started a petition on Change.org to let the commissioners of Coral Gables know that residents and business owners oppose 6-floor high buildings on Miracle Mile. In just a few days the petition has received over 277 supporters.
"It's time to stop massive development in Coral Gables" says Cruz, adding that the elected officials need to listen to the residents, the real stakeholders, and not the staff and developers who are fly-by-night. Cruz says she is not opposed to development, specifically well-done low-rise buildings. However, recent massive development projects like Gables Station and Paseo de la Riviera on US-1 has residents like Cruz up in arms.
Cruz says there is no benefit to the long-term residents of The City Beautiful. "The proof is we have all these massive and tall buildings and yet we pay more every year in taxes." added Cruz. She said a decade ago residents were sold that new development would lead to lower taxes. While it is true that Coral Gables has not increased the tax rate, the local government has enjoyed years of rapidly increasing property values leading residents to may more in taxes each year.
A link to the circulating petition could be found here. What do you think about development on Miracle Mile? Leave us a comment below!