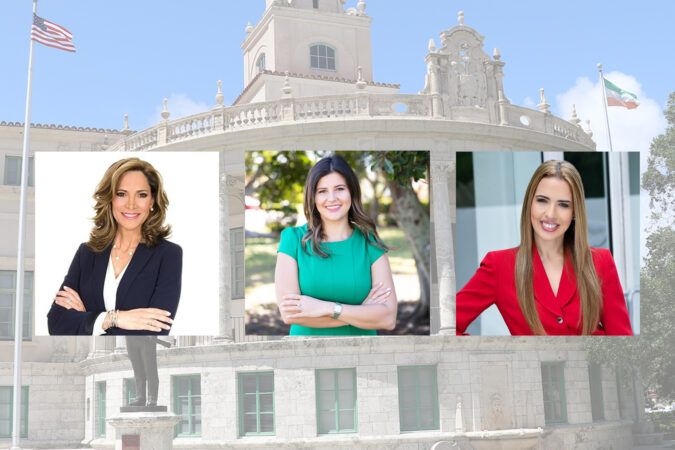 The election is now over. Political mailers, robocalls, text messages, emails and social media posts are a thing of the past.
For Coral Gables, the representative landscape has almost entirely changed.
STATE SENATE
In perhaps one of the most highly contested races in the country, State Senate district 37, challenger Ileana Garcia holds a 20 vote lead over incumbent Jose Javier Rodriguez with 215,544 votes cast, going into an automatic recount.
Clarity does exist in the rest of the political picture for Coral Gables, and it was not a year that favored incumbents.
CONGRESS
In a Congressional race that few believed would end up being flipped, Republican Maria Elvira Salazar (51.37%) defeated Democrat Donna Shalala (48.63%), as a key pickup by Republicans in Congress. Salazar had also run against Shalala in 2018, where the result had been 51.8% to 45.8% to elect Shalala to Congress in retiring Ileana Ros-Lehtinen's seat.
STATE REPRESENTATIVE
In State House district 112, Representative Nicholas Duran won re-election by a narrower margin than his 2018 victory. (2018: 57.55% to 42.45%. 2020: 53.01% to 46.99%).
State House of Representatives district 114, was an open seat vacated by Democrat Javier Fernandez who lost his bid for State Senator in west Miami-Dade. Republican Demi Busatta Cabrera (54.39%) defeated Jean-Pierre Bado (45.61%) to flip this seat to the Republicans.
COUNTY COMMISSION
With the term limits on Commissioner Xavier Suarez, two political veterans ran to fill his vacant seat. In another close election, former School Board Member Raquel Regalado (50.62%) defeated former Pinecrest Mayor Cindy Lerner (49.38%). This race was decided by exactly 1,300 votes.