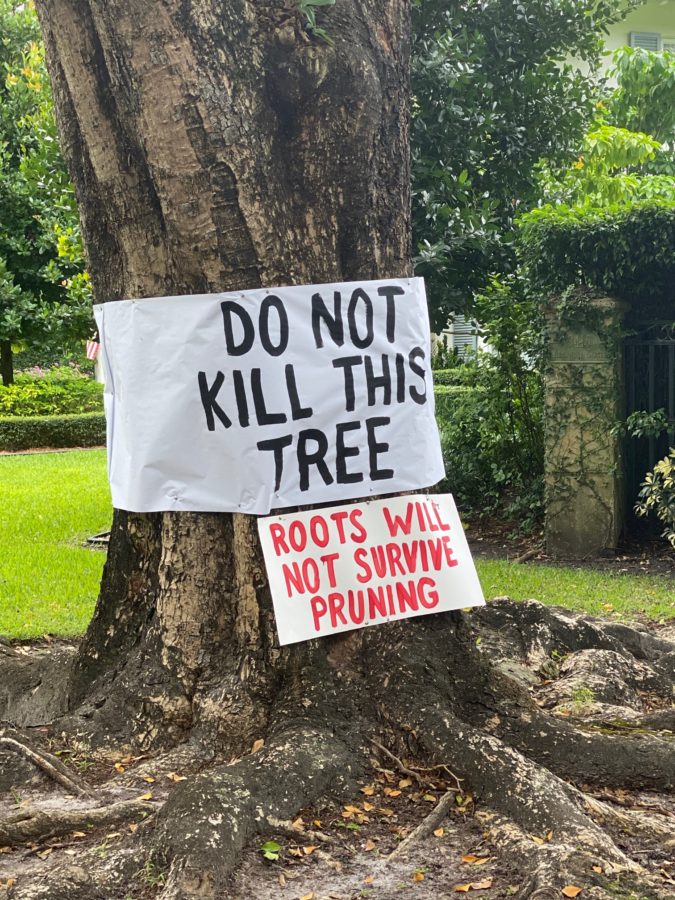 On Saturday, October 19th, the City held and on-site field visit at the direction of City Manager Peter Iglesias as part of the process to implement the Complete Streets concept on Alhambra Circle, south of Coral Way to San Amaro Drive. The purpose of the field visit was to provide traffic calming and multi-modal transportation options and discuss affected area resident's concerns. A Federal grant was secured in 2015 for the project and a public meeting was held on September 25th at the youth center to gather community input.
Leading the field visit was Assistant City Manager Ed Santamaria along with Public Works Director Hermes Diaz and Assistant Public Works Director, Sustainable Infrastructure Division Jessica Keller.
A group of residents opposed to the project organized and made yard signs and posters to let the city know how they felt. Yard signs read "NO Bike Paths On Alhambra Circle" and other hand-made signs lined the trees and fences up and down the signature street.
You can view the full walk-through courtesy of the City of Coral Gables by clicking on the following links and see first hand the sentiment of the most affected property owners.
Click Here to View Part 1 of the Video (YouTube)