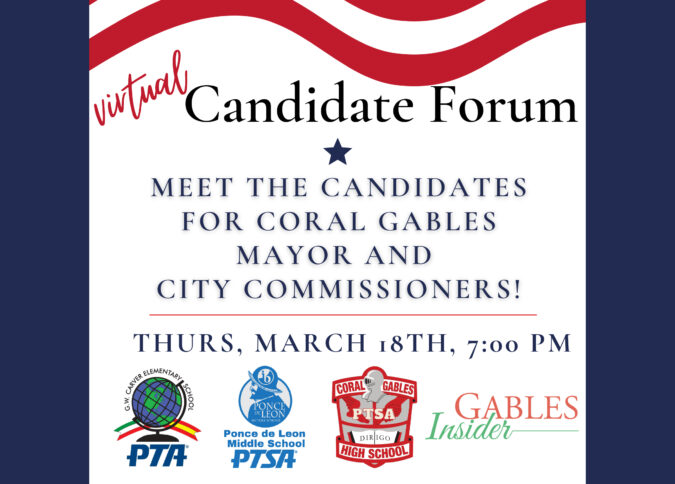 On Thursday, March 18th at 7:00PM, the George Washington Carver Elementary School PTA, Ponce de Leon Middle School PTSA, Coral Gables Senior High School PTSA and Gables Insider will be holding a virtual candidate forum.
The forum will present residents with the opportunity to hear from candidates for Mayor and Commissioner in Groups II and III in the upcoming April Coral Gables municipal election.
The forum will be moderated by the Coral Gables Neighbors Association's Elections Chair, Samuel Joseph and will offer simultaneous translation to Spanish.
The forum will be presented via Zoom. Residents interested in participating can register by clicking here.

To submit questions for the candidates, please email:
[email protected].