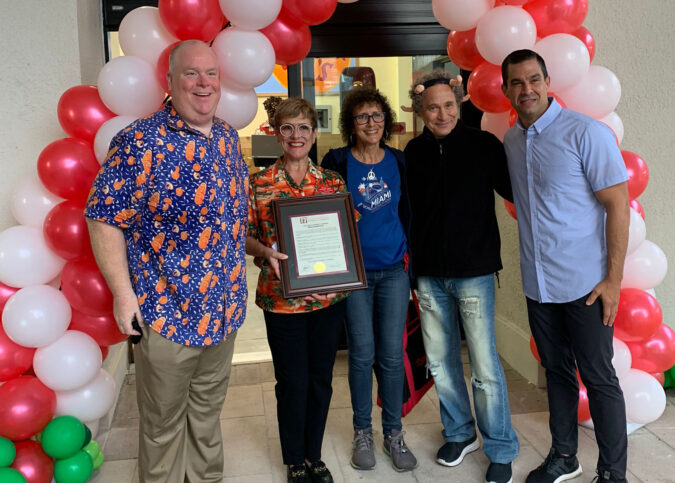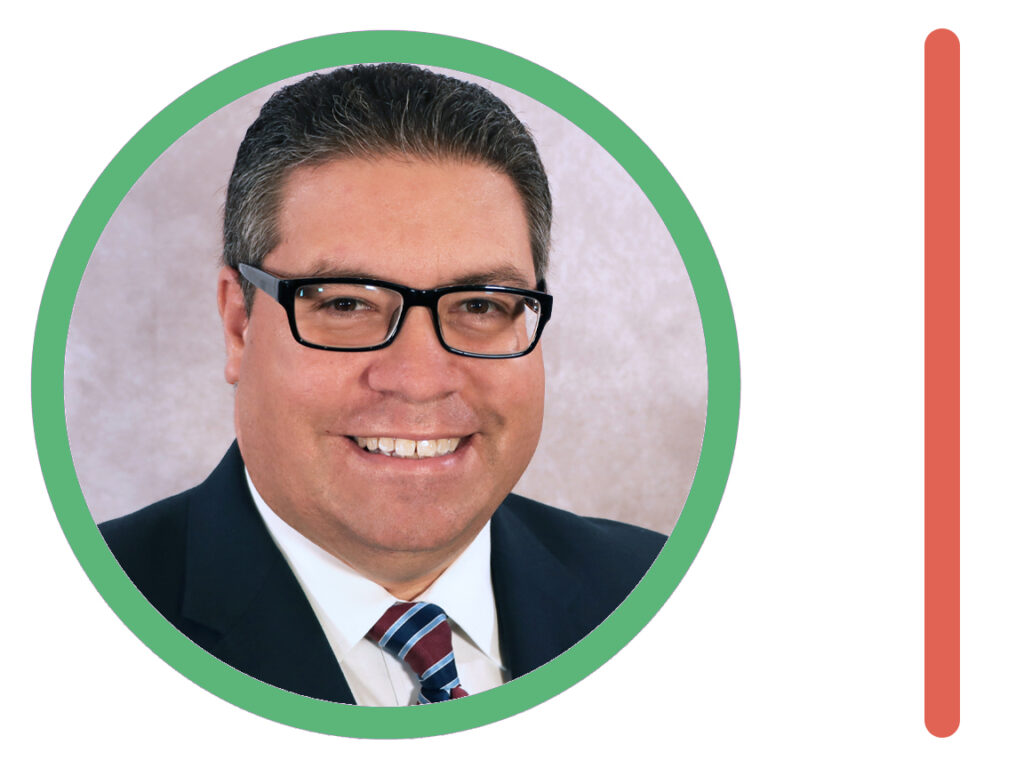 On Friday, October 29th, Trader Joe's opened its third Miami-Dade County location, right here in Coral Gables.
For years, residents had been asking for a Trader Joe's within City limits. The location in Pinecrest, with limited parking, was a hardship to get to and even greater to park and shop at.
Location
Now, Coral Gables residents do not need to go the extra mile to shop in the laid back atmosphere of Trader Joe's.
The Coral Gables location is within the Life Time Coral Gables building on the corner of US1 and Ponce de Leon Boulevard.
Grand Opening & Welcome
Karen Shane and David Mutter were at the door at 5:30AM, hoping to be the first in the new store. Store Manager Marsha Morris gave them the privilege of helping her cut the ribbon and open the new location, and lead the several dozen patrons in line enter the store.
"Having been second in line at the first Trader Joe's in South Florida (Pinecrest) eight years earlier motivated me to be first in line in Coral Gables especially since the new store is close to home, I made plans to arrive at 5:30AM. My partner, David, was a great sport about it and off we went to be first in line well before dawn. This awarded us to do the ribbon-cutting and receive a gift bag full of Trader Joe's goodies! The early bird catches the worm, they say! It was worth getting up early for!" said Shane.
Also on hand were Mayor Vince Lago and Coral Gables Chamber President Mark Trowbridge to welcome Trader Joe's to the City.
"I am so excited to see Trader Joe's open its doors in the City Beautiful. Choosing Coral Gables as the location for their new store is a testament on how the city is a desirable location to many well-known businesses and corporations," said Mayor Lago.
"Our Coral Gables Chamber of Commerce is thrilled to welcome Trader Joe's to the Gableshood", said Mark A. Trowbridge, president & CEO of the Chamber.  "Committed to providing customers incredible value, the best quality products and competitive pricing, Trader Joe's is the quintessential neighborhood grocery store that enjoys a strong following, as was evidenced by the grand opening this past Friday.  The first customers lined-up as early as 5:30pm in eager anticipation of the ribbon cutting and by the time the doors opened, there was a line around the building.  In addition, under the leadership of Team Captain Marsha Morris, there has been significant job creation, as well as capital investment into the latest jewel in the California-based retailer's crown.  Here's to a great holiday season of shopping ahead, filled with Two-Buck Chuck, soy chorizo, dark chocolate peanut butter cups and cookie butter."
Murals
Throughout the store, you will find murals and paintings depicting several Coral Gables landmarks including the Biltmore Hotel, Miracle Theatre, Miracle Mile and Veneitan Pool with a Trader Joe's twist.
Selection Of Coral Gables Location
"Trader Joe's came to Coral Gables because it was time. We opened our Pinecrest store in 2013 and our Miami Beach store in 2019, but until now, we didn't have a store bridging that geographical gap. Plus, Coral Gables is area full of foodies, so we knew the community would be a great fit. We've been really fortunate to receive such a warm welcome," said Rachel Broderick of Trader Joe's about the selection of the Coral Gables location.
"We're also fortunate to have such a great Crew running the store—Marsha and her Crew worked so hard to get the store ready for opening day, and I know they're looking forward to welcoming even more of our customers and neighbors over the weekend!" she added.
Parking
Parking, a big question by many of you, can be found within the building's parking garage. It is accessible via the breezeway under the just South of Ponce and also accessible from Ponce heading South West from the traffic circle. Remember to bring your parking ticket with you to have it validated at the register.
Hours
Trader Joe's located at 211 S. Dixie Highway in Coral Gables will be open from 8:00AM to 9:00PM daily.