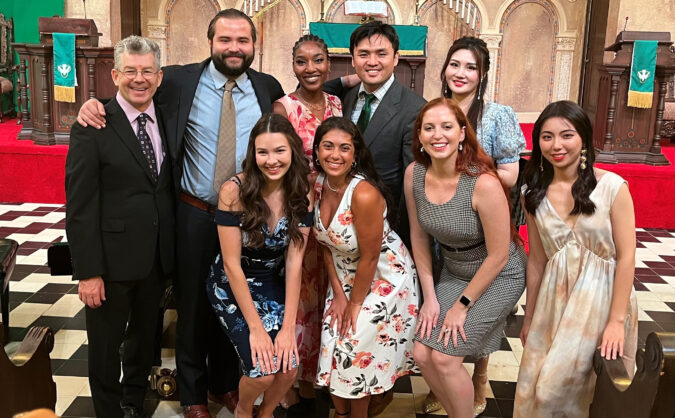 In late October, eight students from the Frost Opera Theater performed for the members of the Coral Gables Music Club at the Coral Gables Congregational Church.
They presented a medley of arias from Opera composers Donizetti, Puccini and Mahler as well as songs from famous Broadway shows such as South Pacific and Carousel by Rogers and Hammerstein.
Under the direction of Musical Program Director, Alan Johnson and Stage Director, Jeffrey Buchman, the Opera Theater Program at the Frost School of Music at the University of Miami offers all Vocal Performance majors from the freshman year throughout their Doctoral studies opportunities to perform. There are currently 45 students in the program. They are a talented, diverse and international group from as far as South Africa, China, Taiwan and throughout the United States.
The next upcoming performance will take place on Wednesday, November 16 and Thursday, November 17. They will perform "Frost Opera Theater Travel to Seville". 
Seville is a Sister City of Coral Gables! This is part of the Fall Opera Scenes Program presented by the Frost Opera Theater Department.