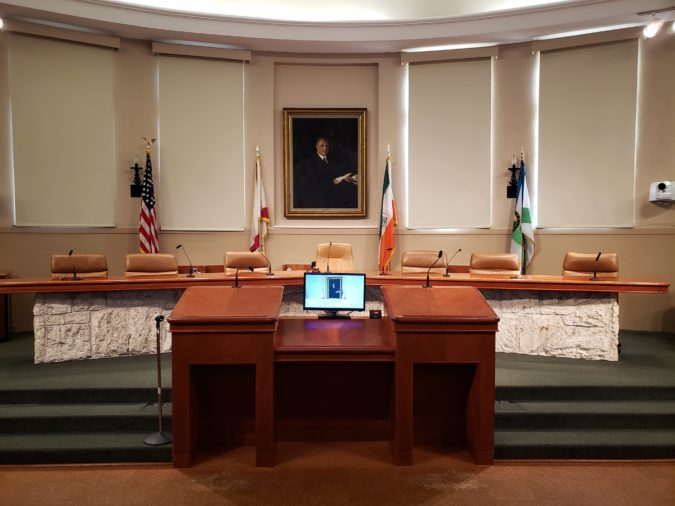 Click here to view the full agenda.
To watch the meeting LIVE on Tuesday, October 27th: https://zoom.us/j/3054466800 . Anyone can address the commission for (3) minutes before the start of business promptly at 9am
Below is a satire digest a-la-Insider for what we expect will take place at the upcoming meeting. Enjoy!
MAYOR'S COMMENTS REGARDING ELECTIONS – This could be interesting. The mayor, a staunch democrat, has engaged publicly defending Joe Biden and endorsed Daniella Levine Cava, a democrat, for Mayor of Miami Dade (a non-partisan race that has become as partisan as Washington in 2020). However, we doubt he will be talking about anything controversial—maybe. We will just have to wait and see.
WAWA GAS STATION – The recent discovery of a multi-year long development project at 280 South Dixie Highway, directly across from Carver Elementary has parents and residents saying "WA-WA-WE-WA!" The Coral Gables School Community relations Committee is requesting that the City Commission reconsider the approval of the WAWA. The resolution from the board asks for ' a truthful public comment period, which was not offered in the first place, so that all stakeholders in this process are able to voice their concerns". The City Attorney has asked the commissioners not to engage as it would open the city to a 'liability'. Is it not a liability for the stakeholders that were never informed like the entire school and school board? There is a liquor store component too. Cheers!
SERIOUS FINES FOR ILLEGAL DISCHARGE INTO BISCAYNE BAY – Commissioner Lago cares about the environment and he's more action than talk. His latest proposed ordinance applies fines up to $15,000 for pollution into our bay. Coral Gables has over 40 miles of coastline. Anyone interested in a code enforcement job to ride around in boats all day?
"I WISH I WAS A LITTLE BIT TALLER" – Miracle Mile – Developer political pressure amounted to Coral Gables updating and 'modernizing' the complete zoning code for the entire city. Most of it makes sense. There are even some perks for homeowners clarifying setback requirements making it more feasible to build pools and additions. However, when it comes to the real focal point, our downtown and Miracle Mile, developers pushed for allowing 'remote parking' and it's up for consideration on first reading. It's not like anyone likes to find a prime spot in front of Hillstone's, right? Click Here for more information on this.
CORAL GABLES COUNTRY CLUB IN TROUBLE AGAIN – The historic Coral Gables Country Club finds itself in financial trouble again, this time with the current operator, Coral Gables Grand, LLC. Because of COVID-19, they are unable to pay their rent. They are asking for 100% rent deferment for August and September and 50% of rent due for October and November. They will also get an 8-month differed rent repayment plan from January – August 2021. If they get this, we hope those that had deposits and could not host their events at the Country Club got their money back. Maybe its time for the City to allow real outside dining at the country club, something the operators asked for when they first took over the property.