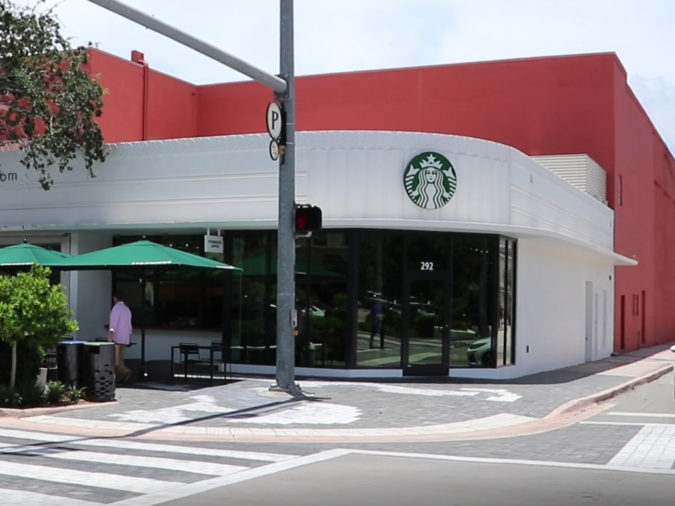 TARGET and Starbucks have been partners since 1999, featuring Starbucks locations at TARGET stores throughout the US.
Gables Insider has learned that the submitted proposal to the City of Coral Gables for the TARGET store coming to 1906 Ponce de Leon Blvd in Coral Gables will also feature a Starbucks.
Starbucks currently has three locations in the City Beautiful and one at the University of Miami, making this the fifth location in the City Beautiful, and the first in the North Ponce region of the City.
A pharmacy is also projected for this TARGET location.