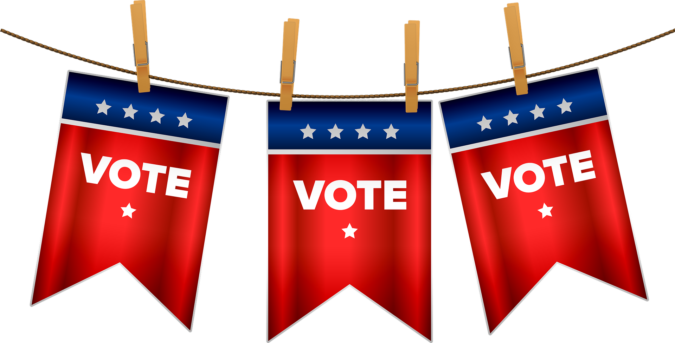 The qualifying period for the April 13th Coral Gables municipal election officially closed at noon today setting the table for the open Mayoral seat and two open Commission seats.
MAYORAL RACE
Coral Gables Mayor Raul-Valdes-Fauli announced shortly after the 2019 election he would be retiring at the end of this term, opening the mayor's seat on the Commission in April.
The race for Mayor is between three candidates, in alphabetical order, Jackson Rip Holmes, Commissioner Patricia Keon and Vice Mayor Vince Lago.
Lago and Keon were both elected to the Commission in 2013. Their Mayoral candidacies have setup two open Commission seats, as both Lago and Keon were up for reelection this year.
COMMISSION GROUP II
Commission Group II, the seat vacated by Vice Mayor Lago, has six candidates vying for the seat.
The candidates, in alphabetical order, are Rhonda Anne Anderson, Tania Cruz-Gimenez, Alexander Haq, Mayra Joli, Claudia Miro and Jose Valdes-Fauli.
COMMISSION GROUP III
Commission Group III, the seat vacated by Commission Keon, has four candidates running.
The candidates, in alphabetical order, are Javier Baños, Alex Bucelo, Kirk Menendez and Phillip "PJ" Mitchell.
CORAL GABLES ELECTIONS
Coral Gables Commissioners do not represent individual districts, they represent the entire City. The Mayor is elected to a 2-year term and Commissioners are elected to 4-year terms. Residents throughout the City vote for the Mayor and all four Commissioners.
Two commission seats are up for election every two years. Group IV (Commissioner Jorge L. Fors, Jr.) and Group V (Commissioner Michael Mena) were up for election in 2019 and will be up for election again in 2023.
VOTING
The municipal election will take place on April 13th with any potential runoffs taking place on April 27th.
Residents who wish to vote by mail, can request their vote by mail ballots from the Miami-Dade elections department.
Early voting will be available on the Saturday and Sunday prior to the April 13th election, as well as the April 27th runoff.