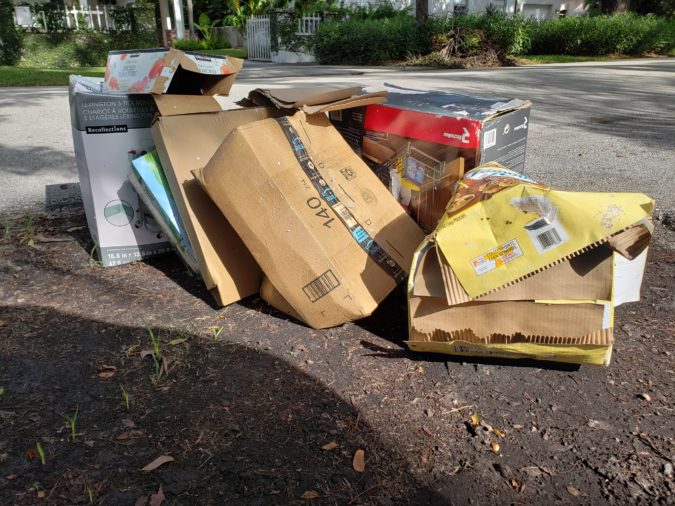 After 12 months of the City's public information campaign, on March 1st, the City's cardboard recycling fine ordinance will go into effect.
The City Commission unanimously passed the ordinance requiring residents flatten all cardboard boxes and place them in or next to their recycling bins on February 26, 2019.
In August, City staff began notifying residents who were placing cardboard boxes in their trash pits of the upcoming change in policy.
The ordinance will now take full effect on Sunday of next week and staff can place up to a $500 fine on residents who discard of cardboard boxes in trash pits.
The City placed the following alert on its website, "Beginning March 1 fines will be imposed to anyone tossing any cardboard boxes on the swales. A year-long public education campaign was conducted to inform the public that a new city code requires that all cardboard boxes need to be recycled."