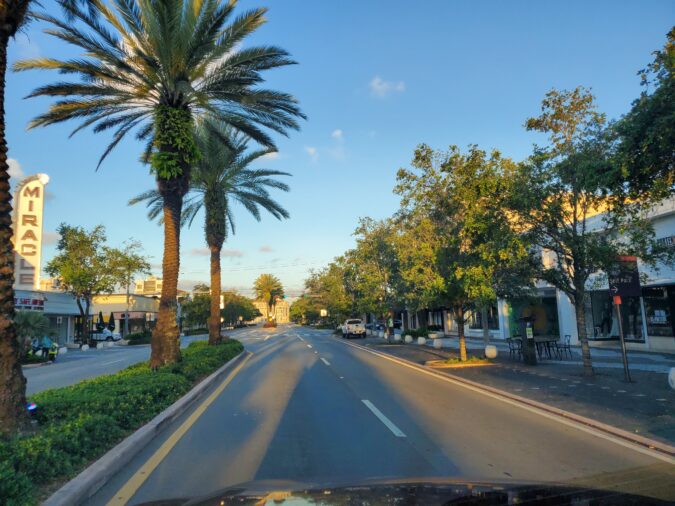 Item F-3 of Tuesday's (November 10th) Commission Agenda has a long diatribe of changes on second reading to the City's zoning code. As previously mentioned on Gables Insider, the City has been considering changing the code to benefit developers who wish to replicate Brickell on Miracle Mile, which has prompted a resident petition.
An item that is seemingly written to confuse residents, appears to make radical changes to everything from Architecture, to Landscape, to even Parking. Whether this is to address the developer's dream Brickell Mile, remains unknown.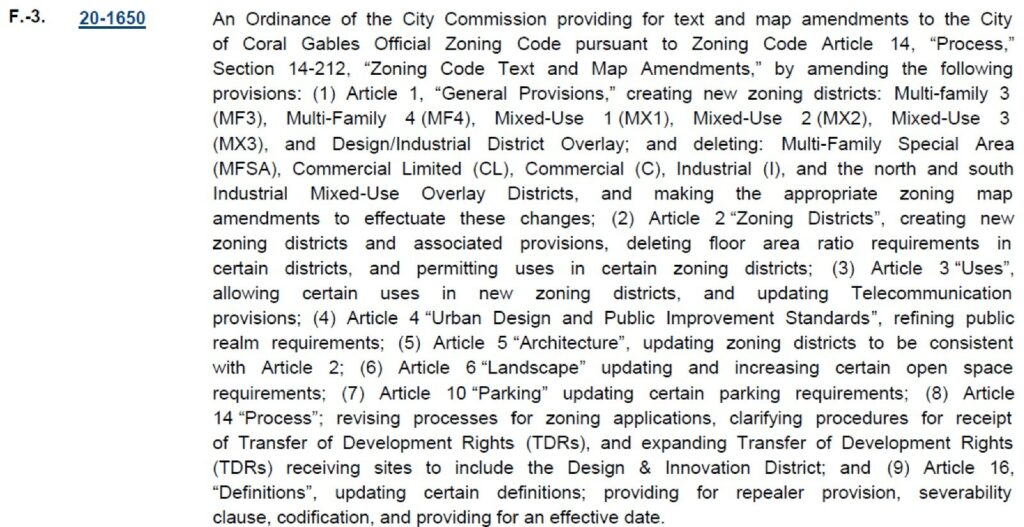 The item has prompted community outcry over the attempt to pass sweeping changes, without much explanation to residents on what is being considered by the Commission.
Coral Gables resident, Jackson Rip Holmes, who has been a longtime advocate on all things Miracle Mile, sent out a text message today to residents informing them of his concerns, in particular with the potential parking changes proposed for Miracle Mile.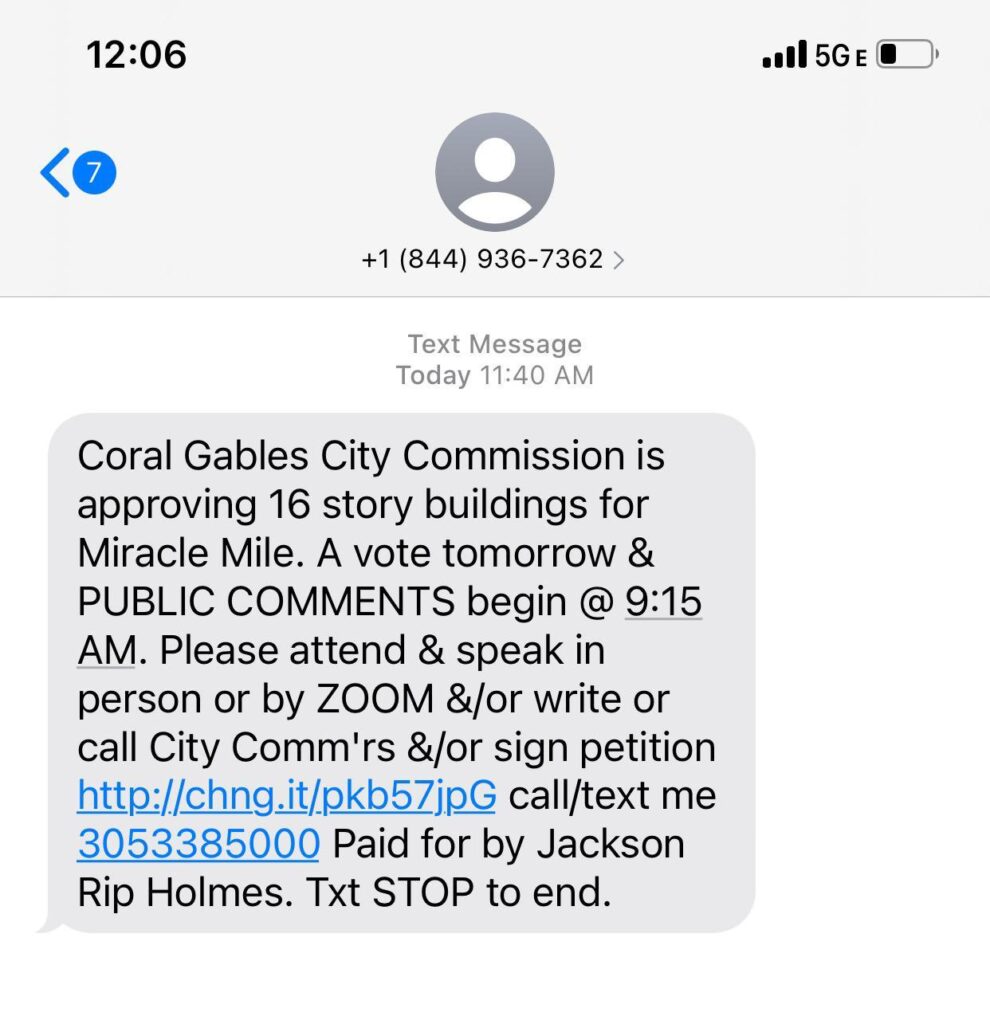 In a call with Gables Insider, Holmes shared, "This mayor has wanted to make coral gables downtown Miami with high rise buildings since the 1990s. If he succeeds, we are no longer going to be a suburb. Residents who want to raise their kids safe, will move away to suburbs like Pinecrest, Kendale Lakes and Cutler Bay and we will go down the way of downtown Miami."
The Commission meeting will begin at 9:00AM on Tuesday, November 11th.