The City of Coral Gables has now been targeted twice by vandalism in relations to the Black Lives Matter Movement.
Last night, the historic Coral Gables Alhambra Water Tower was spray painted with messages of "Coral Gables Is Complicit" and "White Comfort<Black Lives".
This comes after vandals painted messages on benches at Fewell Park on Coral Way last week.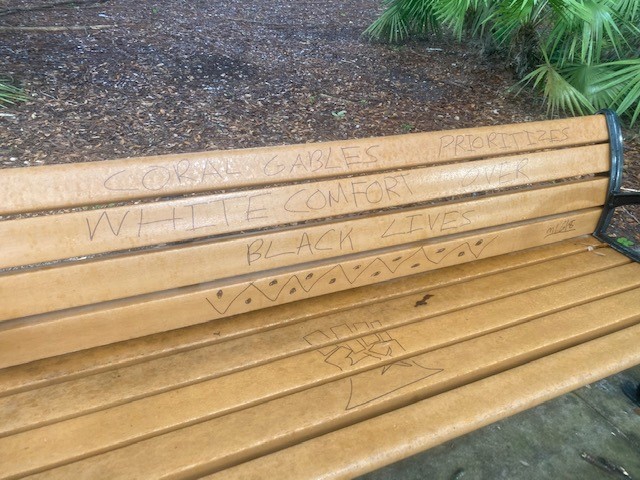 "On today's date, an officer responded to 2000 Alhambra Circle and found the Alhambra Water Tower vandalized with graffiti during the overnight hours. This case is currently being investigated by the Coral Gables Police Department. We are asking for anyone that lives in the area to check their surveillance cameras and/or Ring cameras and send any video related to this crime to the police department." said Kelly Denham, Community Affairs/PIO for the Coral Gables Police Department.
City staff acted immediately and the spray painting was washed off by 11:00AM this morning.
*Images of vandalism sent to City by residents.