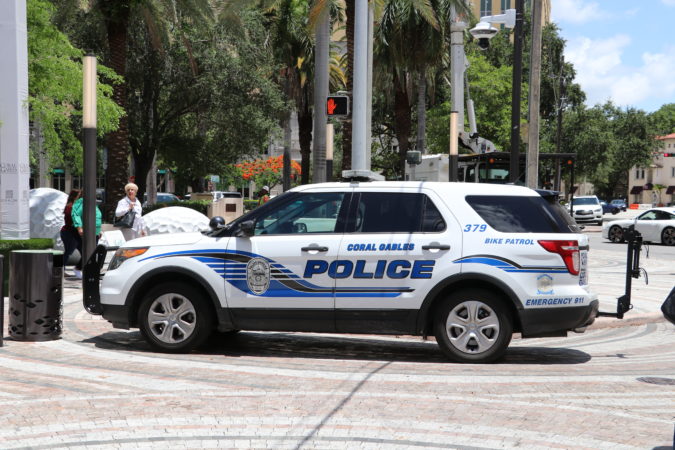 Although the strength of Coral Gables' mask order is still being called into question by residents, the Coral Gables Police Department has been issuing warnings to violators of the City and County's mask order.
Between July 3rd and July 22nd, Coral Gables Police Department reported the issuance of 355 verbal warnings to individuals who were not wearing masks in public. In that time, the department has only issued one written citation. (View full report).
But individuals are not the only ones who face penalties for violations of the emergency orders, businesses are equally held accountable.
In a report from Coral Gables Police Chief Edward J. Hudak, Jr., Gables Insider learned that over the last two months, the department has issued 13 verbal warnings, 8 written warnings and 5 restaurants have been shut down. Violations include: curfew violations, employees not wearing masks, too many people at a table, social distancing violations, and employee testing positive for COVID-19. (See detailed report).
Chief Hudak explained, "the Police Department has been actively engaged in enforcement of the Emergency Orders issued by the County. Our plan has been to issue verbal warnings to those we have witnessed, or we have been called to investigate. As we move forward civil citations will be issued based at the officer discretion."
Coral Gables Police sent out a notification through the department's SaferWatch App to residents on Monday, July 27th, asking for resident cooperation in enforcement. The message read: "In these concerning times we are always here for you! The SaferWatch App is a discreet option to show us live, what is happening in your neighborhood. Let us know if there are any mask Violations in your area. The SaferWatch App allows you to report activity directly to the Coral Gables Police Department Dispatch Center. Either anonymously or you can tell us who you are. If you see or experience something, send something.