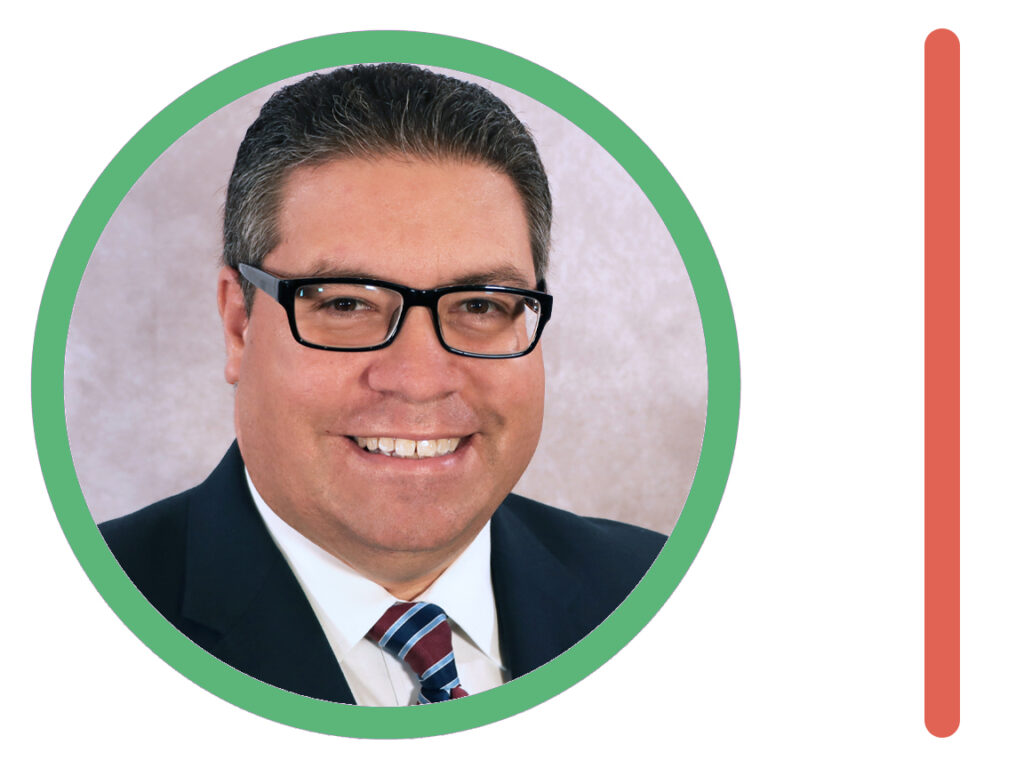 ---
In a day and age where the reach of democracy is being called into question at every step, the Coral Gables City Commission played right into the trap and appointed a "consensus candidate" to fill the vacancy left by Jorge L. Fors, Jr.
The Commission had 30 days to fill the vacancy created on November 22nd. Instead of creating a formal process, as other municipalities such as Miami and Miami Beach have, Mayor Vince Lago instructed the Commission his desire for a closed process in a memo dated November 3rd. The process: "A Commissioner wishing to nominate an individual for appointment may do so verbally at the December City Commission meeting at which point the remaining Commissioners may consider that nomination and may approve an appointment by a majority vote of the Commission."
During the days leading up to the December 13th Commission meeting, there were no public meetings, no interviews of the candidates, no questions asked of the candidates and no commitment from the candidates not to seek re-election for the gifted position.
Opportunity To Speak
The morning of the December 13th meeting, Lago was asked by one individual who had applied for consideration if they would have an opportunity to address the Commission about their candidacy. Lago said there would not be an opportunity, but that they could take time during public comments to speak. He explained that public comments would be limited to one minute as he had to leave town and needed to complete the meeting early. Most agenda items were breezed through, without discussion, within the first hour of the meeting.
Using Cason To Block Fors
Lago opened up the discussion and stated that, "we need someone who can hit the ground running and understands the ins and outs of our government. We need to pick someone who is clearly seasoned. Someone who has an untarnished record and in my view that is Jim Cason." (READ: Commission Expected To Go Against Residents' Will And Appoint James Cason To Fill Commission Vacancy).
Lago's statement on hitting the ground running and knowing the ins and outs would actually disqualify Cason, not make him the logical choice. Cason has been away from City Hall for nearly six years and has only been present for one protocol item that we could verify in that time.
However, the goal of Lago was purely political. His intent was to block any ability for Fors to be reappointed to the seat and to seek re-election. Lago has publicly stated that Fors is part of Lago's growing list of "enemies", which includes the firefighter's union, Steve Bittel, the Coral Gables Neighbors Association and Gables Insider's Ariel Fernandez. In other words, anyone who disagrees with Lago on any issue or questions his motives.
Resident Support "Disqualifies" Maria Cruz
Perhaps the most concerning comments were made by Vice Mayor Michael Mena. He explained that this was a simple decision, "because Jim Cason is the clear choice."
Mena looked at Maria Cruz and explained to her that the problem in Coral Gables is people who question the Commission and point out deficiencies in staff. "A lot of the people supporting you are part of the problem and that disqualifies you."
Mena added that polls conducted by blogs and support from homeowner associations should have no bearing on their decision.
Mena and the Commission used a recent poll by Gables Insider on the parks referendum to table discussion on the item, as our poll showed little support for the matter. Gables Insider is disparagingly referred to as a blog by the Commission in an attempt to dissuade readership, however the number of subscribers continues to grow for this media publication.
Cruz had received the support of Coral Gables Neighbors Association, the City's largest homeowner's association, with over 17,000 members.
Mena also explained that, during his six years on the dais, he has "never witnessed any member of staff do anything unethical."
One of Cason's staunchest supporters was a former staff member who rose to speak against Cruz. That former staffer was fired by the City Manager after accusations of destroying public records. Mena is aware of this case, as it has been discussed by the Commission in shade sessions.
Two other Cason supporters were also disgruntled former City staffers who were forced to resign, after being called out by Cruz, Coral Gables Neighbors Association and Gables Insider's Ariel Fernandez.
Cruz Attacked
The former staffer's comments about Cruz were purely an attack over a situation Cruz faced in the Miami-Dade Public School system over 15 years ago. Cruz rose to speak and answer the allegations made against her and, after being asked by Commissioner Anderson, read into the record a letter which exonerated Cruz of any wrongdoing.
Not Speaking To Candidates
Residents have been concerned that this process was never an open one. Not having interviews with candidates or allowing for them to present their case before the Commission has fueled that fire.
However, Commissioner Kirk R. Menendez did state that he did not speak with any of the candidates. "Gravitating towards someone who can hit the ground running."
Commissioner Anderson, did meet with Cruz. She said that Cruz "doesn't have the votes" to residents prior to the item being discussed, and supported Cason by saying that, "mega projects being approved is not going to happen, there is not enough time."
Of those who submitted their names for consideration, present were Maria Cruz, Sam Joseph and William Silver. Cason was not present.
Silver did not get to speak until after the vote appointing Cason had been taken.
Lago vs. Lago
Lago explained, "I don't want to become like any other City." He added, we need to "elevate the discourse. You can't call someone a liar. Treat people with respect in disagreement. In the fiercest battles, we walk out of here respectfully."
However, Lago has not held himself to these same standards since becoming Mayor. At one of Fors' last Commission meetings, Lago blocked Fors from addressing an issue due to his disagreement with Fors on that issue. Gables Insider has also received numerous complaints from residents about run-ins with Lago during his office hours over the last few months, over disagreements on policy.
In nominating Cason, Lago also stated that he had met with former Commissioners Ralph Cabrera, Bill Kerdyk, Jeannett Slesnick, Chip Withers and former Mayor Don Slesnick and implied they agreed with the Cason appointment.
Gables Insider spoke with Cabrera who stated that he met with Lago about himself being appointed, but that he did not support the Cason appointment.
Lago also called out the former staffer following her attack on Cruz, but he did not call out Mena as he has Fors in the past.
Cason Sworn-In
In the end, the Commission voted 4-0 for Cason and he was sworn-in on December 14th. The swearing-in ceremony which was attended by Mena, was only posted on a billboard outside the close entrance to City Hall and on a calendar page on the City's website. No newsletter was sent out with the invitation to the sunshined meeting, nor was any resident invited.
The un-elected Cason will represent the 52,000 residents of the City for the next six City Commission meetings.