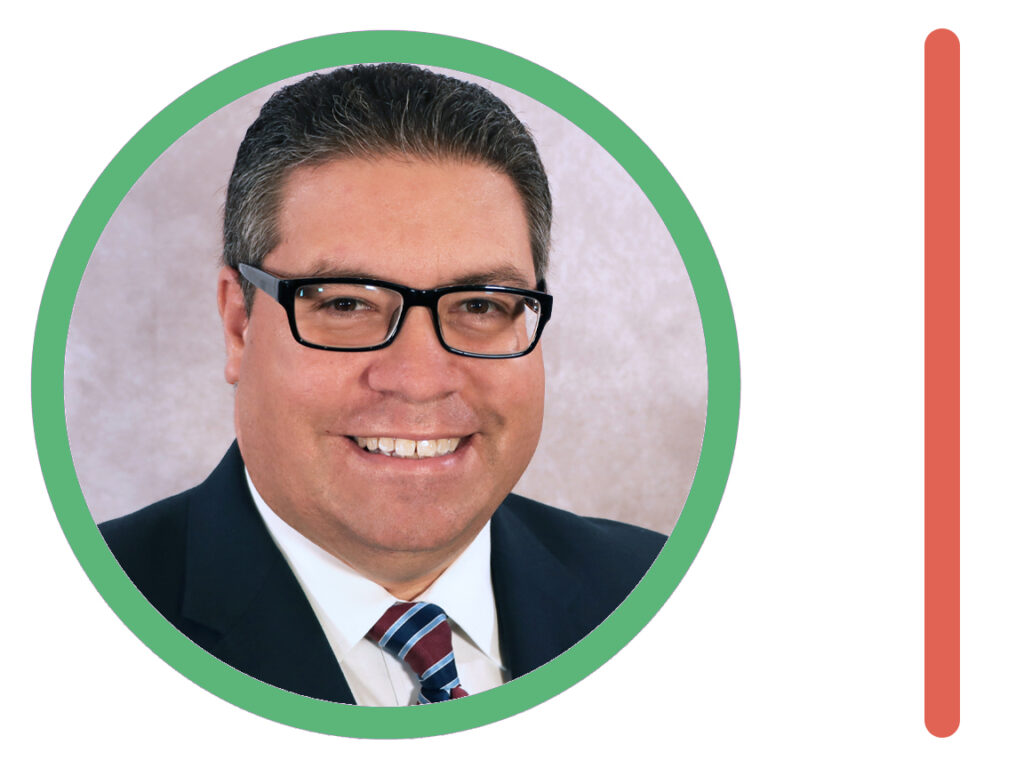 On Thursday, October 27th, the Coral Gables City Commission held its long-awaited Sunshine Meeting on Solid Waste.
The meeting had been requested by the Commission on May 31st. It was initially scheduled for August 18th and rescheduled following Gables Insider's reporting on the meeting being improperly noticed and scheduled in the middle of the day, limiting resident ability to participate. It was then rescheduled twice, providing staff with nearly five months to prepare for this important meeting.
However, preparation was seemingly inadequate.
In May, the Commission had requested that staff be prepared to answer questions on how to cut costs. As Gables Insider reported last week, only one cost-cutting option was presented, and it was one that residents have overwhelmingly stated they would not accept.
Staff presented three options: leaving things as they are, using 96-gallon bins picked up at your backdoor or using 96-gallon bins picked up curbside. Curbside was the only "cost saving" option, although even that was questioned by residents. The Commission stated that that option was not under consideration, even thought it was on the presentation.
County Pass-Throughs
The Commission discussed County Pass-Throughs, fees assessed by the County for services provided to municipalities. In this case, the fees to dispose of the waste. Staff was asked to provide the amount of the pass-throughs and the Manager confirmed an amount of $250,000 to $300,000, but the Assistant Public Works Director for Solid Waste, Paula Rodriguez, said it was between $100,000 and $150,000.
Mayor Vince Lago addressed this point. "There is ever increasing County pass-throughs that we must deal with. This year, the Commission for the first time that I am aware of, did not pass that money on to the residents. We took it out of the budget. That pass through did not go to the residents this year. This year, we as a City, voted by the Commission, decided to take it upon ourselves and take it out of our budget."
Vice Mayor Michael Mena added that, "we didn't pass through the cost from the County, but its a matter of time before those costs are going to get passed through to the residents."
However, resident Maria Cruz questioned this matter during her public comment. "When we talk about subsidizing, who pays for us?…our taxes, the taxes that we pay. So if we choose to have the services and the money comes from the taxes that we pay, that's a choice we make."
Cruz was referring to the fact that the City Commission does not have a budget of their own, nor does the City create revenue. The money used to cover this pass-through is actually taxes paid by property owners. So at the end, residents paid for it from the taxes they already pay, not from an additional fee assessed by the City.
As a point of reference, Gables Insider recently reported that the City Manager presented a budget for the next fiscal year, which was unanimously approved by the Commission, that provided over $637,000 in raises for himself and the top 54 "executives" in the City.
City's Garbage Fee
"I think what we have here is a little bit of a fudge. Many many years ago since probably nobody knows when it was done, there was a budget issue and rather than increase taxes they decided to put in a waste fee. And all of a sudden we have a waste fee," stated resident Juan Galan, Jr. who explained that he was a former municipal accountant and served on the City's budget advisory board in the past.
Although Galan was discussing the financial component from his standing as a financial specialist, Lago questioned Galan, "since you mentioned you are a consultant, you have an extensive background as you always mention, will you be so kind and explain to me what would you do to stop illegal dumping here in the City?"
The point of illegal dumping is Lago's explanation for having removed his own trash pit, although he did explain during the meeting that, "even though I may not have a trash pit, at the end of the day, I still put things out in the curb" once or twice a month. Galan rejected Lago's attempt to change the subject, "that has nothing to do with how you pay for it."
Green Matter
"The amount of green matter we dispose of, is off the charts." Its just unsustainable the amount and it goes to show that this green matter is coming from somewhere else outside the residence," added Lago.
Galan explained that he used to reside on Coral Way, which is lined by large historic Banyan trees. He explained that "we are known as the Green City. The Green City means we have trees. I challenge you to prove to me that any other city has more trees than we do. So I don't think that's an appropriate comment."
Galan was referring to the City's designation as Tree City USA by the Arbor Day Foundation. The City was one of the first municipalities in Florida recognized and has held the designation for over 37 years. As such, Coral Gables can easily be spotted by flyers departing from and arriving at Miami International Airport due to its lush tree canopy.
Goal Of The Meeting
Residents who addressed the Commission expressed their concerns over the possibility of removing trash pits. Lago continuously argued with them and stated that they should not believe what they believe in "blogs" and that no one is stating that the City wants to get rid of trash pits.
Partially explaining resident's concerns would be Lago's words:
"I think that we need to incentivize individuals to consider removing their trash pits."
"If we are going to allow trash pits to continue, again I have already said we are not here to remove trash pits, this is something that is out there 24 hours a day 365 days a year."
"I think we need to divert as much trash from the trash pits, one way or another."
Resident Emilio Calleja explained that "one of the qualities of life I enjoy in Coral Gables is the system we have." "We have a Cadillac system, we have a Rolls Royce system. You want to take that away, that's what I am hearing. I am hearing that we are discussing deleting one of the things that makes us want to live in Coral Gables."
Lago went into a lengthy diatribe discussing their 30-year friendship, personal connections and the Calleja being "a smart man," then questioned why he didn't believe Lago when he said he didn't want to get rid of trash pits.
Calleja answered, "from what I hear, it sounds that way. To be honest with you, when you say, 'I don't have a trash pit, I want to do away with it.' And this guy doesn't have a trash pit and 'we want to eliminate,' what do we get?"
Resident Candido Quintana rose to speak after Calleja and stated "Mr. Mayor it does sound like the elimination of the pits is a consideration and I want to be totally against that."
Former Commission candidate Javier Baños also agreed with Calleja and Quintana. "I can read between the lines and, I know the Mayor can say and the rest of the Commission can say that you're not taking trash pits, but you are not exactly not endorsing the idea so reading between the lines, it seems to be where we're heading."
Costs
Although they are the experts on the subject matter, City staff was unable to answer basic questions with detailed facts.
When asked about the annual cost per household for garbage, trash and recycling, the Commission was given a ballpark figure of "around $1,200."
Commissioner Rhonda Anderson who had asked for the presentation's breakdown comparing other municipalities include the costs associated and volume for each, never received her answers. "I did ask you to present to us some estimates and what it costs in other municipalities to have these different services, do you have any of those figures available?"
Rodriguez replied, "I don't have that information available today. We could work and provide it to you at a later date."
As the Commission had asked for cost-cutting options, Anderson asked, "Are there any other options we have to look at for saving costs?" After no response from staff, Lago allowed them off the hook, shifting the conversation "I think we need to divert as much trash from the trash pits, one way or another."
Baños also chimed in on the costs, questioning the only cost-cutting option presented by staff. "I don't see the marginal savings when you add into account the fact that this is just the trash pits, getting rid of the trash pits or modifying the trash pits would only be a reduction of a portion of those $1,200 and then you are going to add to it the additional cost, the upfront cost, of modernizing your equipment, in order to allow for the 96-gallon tanks plus buying the tanks."
Staff explained that trash pick up accounts for 48% of the annual trash costs per household.
Galan had brought up the costs in his comments. He explained that he lives in a large home and that he "expect[s] to pay more" than someone in a smaller home or with a smaller lot. "Why is it that we are charging everybody the same charge when our houses and our property taxes are vastly different?"
Vice Mayor Mena balked at this idea, stating that residents in larger homes "are paying more than a smaller home with lesser property tax bill for public works, streets, police, fire. They are paying more for all those things already and I don't necessarily think that a bigger home uses the street more or uses police and fire more than a slightly smaller home."
Referendum
Cruz explained that she believes residents should ultimately make the decision on what the City does regarding trash pits and services. She stated that the Commission should put the issue up for a referendum on the ballot.
Mena thought Cruz's point was valid and something the Commission should consider.
However, Commissioner Jorge L. Fors, Jr. stated that there may not be a need for a referendum, asking staff how many households have trash pits. Staff did not have a concrete answer. "It might be a built-in referendum. How many people do have it? If less than 50% of people have them, then you may not even need a referendum."
Poll Results
Gables Insider conducted a poll of subscribers on the issue of trash pits. 477 of you took the poll. Here are the results.
What Comes Next
Lago stated that he would send a memo to the Commission discussing only allowing green matter in trash pits and ways to "make a real push and follow the code on that front." The memo would be discussed at a future Commission meeting, where the Commission is able to take legislative action.
Watch The Meeting
To watch the video of the meeting, you can click here to visit the City's YouTube Channel.