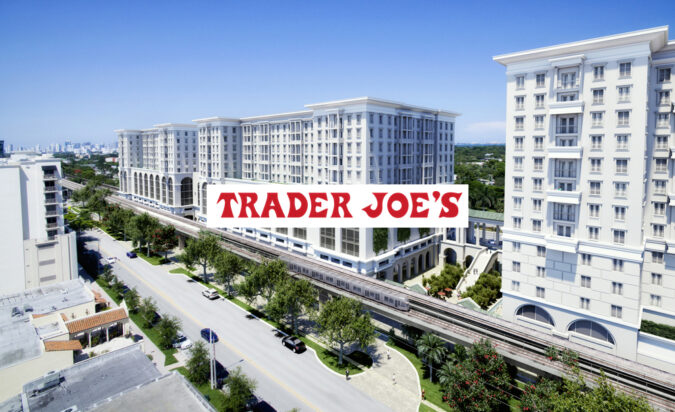 When Gables Insider broke the news of Target coming to Coral Gables, many of you commented about your desire for a Trader Joe's.
Seems like Christmas has come early for you, Trader Joe's is officially coming to Coral Gables.
Although Trader Joe's has not confirmed the construction, Gables Insider has confirmed from City sources that a permit was applied for in August of this year for a Trader Joe's at Gables Station.
Gables Station, a multi-million dollar project at the intersection of US1 and Ponce de Leon Blvd is described on its website as, "Gables Station is a mixed-use project. It's an oasis of residences, public space, and commercial space in a prime location connecting Coral Gables to Downtown Miami through the transit corridors of US1 and the Metrorail."
Trader Joe's describes itself as: "Focusing on private label (products with 'Trader Joe's' name on them) simplified a lot of things, and removed a lot of costs – no more slotting fees, marketing fees, middlemen fees… We passed along those savings to our customers (still do), because the value of Value is invaluable. And to us, 'Value' means offering the best quality products for the best, everyday prices."
No details on a target opening date for the Trader Joe's are available and staff confirmed to Gables Insider that construction is in the early stages.