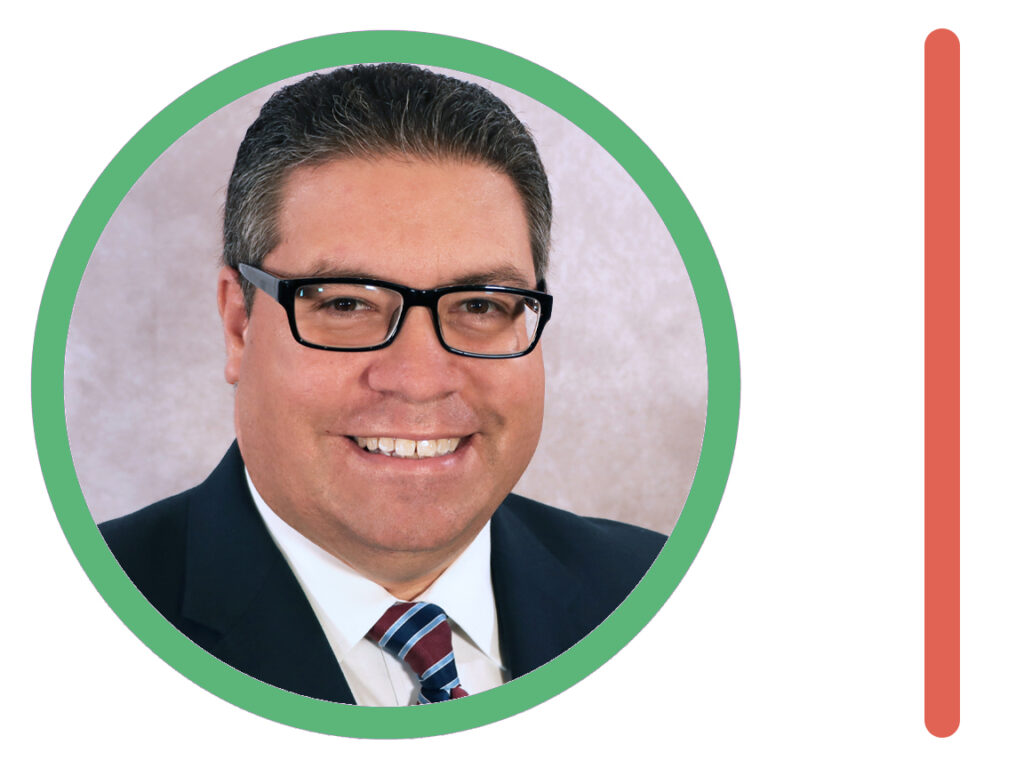 On March 28, 2022, Gables Insider's Ariel Fernandez emailed Coral Gables Mayor Vince Lago, as a resident, regarding his concern with the growing number of accidents he was seeing on Granada Boulevard north of Coral Way. In particular, the blocks just north and south of Alhambra Circle.
The Mayor forwarded the concerns to Police Chief Edward J. Hudak, Jr. who told the Mayor "we will pull the data from that intersection and advise on a proposed course of action to address the issues reported. I will report back." The Mayor pressed "how long will the report take to produce?" Hudak replied, "We should have the data and meet by the end of next week. We have two other intersections we are working on currently and will get on this one right after that."
However, over two and a half months later, Hudak has yet to provide any report as the number of accidents continues to rise.
Just last week, on June 6th, there was a rollover crash at the intersection of North Greenway and Granada with serious injuries where the elderly driver had to be extricated from the vehicle and airlifted to Ryder Trauma Center.
The very next day, another accident on the intersection of Sorolla and Granada.
On June 6th, Gables Insider submitted a public record request for a report of all accidents on Granada Boulevard north of Coral Way. Nine days later, the report has not been provided.
The Root Of The Problem
The large number of accidents is not without explanation. The root of the problem stems from the traffic light at the intersection of Granada and Alhambra. When the light for north-south traffic turns red, the backup of traffic creates a shield for east-west traffic on surrounding streets. While the traffic on their side of the street is stopped, vehicles may be traveling on the other lane of traffic. As they try to cross between vehicles, they are blocked from seeing vehicles coming in the opposite direction causing the bulk of the accidents, as well as many near misses.
A Possible Solution
As such, one possible solution is to remove the traffic light at the intersection of Alhambra and Granada and replace it with a traffic circle. This will ensure a more continued flow of traffic in all directions and preventing a large backlog of vehicles, creating a shield.
This would alleviate the issue, but a full solution might require three separate traffic circles to ensure safer crossing at the three main troubled Granada intersections, Alhambra, North Greenway and Obispo. All three cross streets experience a high rate of cut-through traffic at morning and evening rush hour, which is when the bulk of accidents seem to be taking place.
A similar solution can be found on Segovia Street, where sister circles can be found at Coral Way and at Biltmore Way.
The idea has been pitched to the Mayor, who is still awaiting the Chief's response. Hudak is currently on a two-week vacation leave.
Crime In North Gables
Crime numbers in North Gables have continued rising over the last few months. Although residents in the area have seen a spike, the official numbers seem to remain the same.
Fernandez himself has reported incidents over the last two years. In one particular case he reported directly to Hudak about drugs being used on his street, Hudak explained that "we are working on it I will let you know when we have something to report." However, no one ever contacted Fernandez for a statement or details of what he witnessed, begging the question, how can a crime be investigated if no one knows what was done and by who?
In another instance of a break-in of a vacant property, the responding officer asked that no report be written as there was no way to catch the culprit and nothing of value was stolen.
So, is crime under-reported?
Other concerns residents have reached out to Gables Insider about are the large number of packages stolen and the lack of visibility of Police. In some blocks weeks go by without seeing a Police car.
This was a recent topic of discussion at Lago's Town Hall where residents brought up the issue. Hudak explained there that the department is fully staffed, thanks to the efforts and cooperation of the Commission, and that staffing is not an issue.
Monthly Crime Reports
For years, the City Commission received monthly crime reports from prior Police Chiefs and the Public Safety Director. Since Hudak took office, the monthly crime reports to the Commission ceased. The Commission is being kept in the dark of the realities of crime in the City.
To be clear, we are not speaking of violent crime; however package theft and smaller crimes still leave behind victims and tear the fabric of safety in our community.
City Manager Involvement
Fernandez had been requesting a meeting with the Chief to address his safety concerns and those brought to his attention by several residents. His requests for a meeting had long been ignored, until City Manager Peter Iglesias replied on the Chief's behalf informing Fernandez that no meeting would be taking place. He blew Fernandez off by diminishing Gables Insider's media standing from a formal news source and publication and instructing him to direct, "Any questions for stories for your online newsletter should be addressed to our Communications Director Martha Pantin."
Fernandez, a Coral Gables resident, seemingly has lost his rights as a resident and is not allowed to address concerns he has as a resident with the appropriate City staff, being required to funnel all concerns through the City's spokesperson.
Salvadore Park Concerns
Fernandez's request for a meeting also included concerns over safety at Coral Gables' busiest park, Salvadore Park. Over the course of the year, an ice cream vendor had repeatedly been parking on the street to sell ice cream to park patrons. However, Coral Gables City Code requires a permit and approval by the City Commission to do so. It also requires that the vendor be parked in an assigned spot. This vendor was parking on the street while placing children and families in harm's way with the large amount of traffic on the surrounding streets.
Iglesias informed Fernandez that, "while we are aware that the ice cream truck does come by, our officers can't issue a citation unless they witness the issue directly. It is not illegal for an ice cream truck to use our streets." The vendor was within the eyesight of two Coral Gables off duty officers at all times, who never took any action.
Fernandez requested a meeting with Chief Hudak, Community Recreation Director Fred Couceyro and Development Services Director Suramy Cabrera in order to work out a solution. In a prior conversation with Couceryro, Fernandez had discussed the possibility of the City partnering with the vendor to have a full time designated spot at the Park in order to offer the service, while also assigning her a safe location from which to sell. The Manager vetoed the potential meeting.
Gables Insider has since come into possession of an email from the Chief to the vendor on April 30th, where he informs her that "I will be happy to meet with you to discuss anything we can do to provide assistance for you." He adds, "We are a City Government that will always be there for advice and assistance to those in need. And I look forward to meeting you."
The vendor, who is not a resident and is breaking City Code, is able to secure a meeting. However, a resident seeking the City's assistance to address safety concerns is denied and ignored by the Chief and the Manager, despite requests from the Mayor, as previously reported.
Weiner and Salerno
In 2014, Police Chief Dennis Weiner and City Manager Pat Salerno had similar issues. Weiner was reluctant to admit that crime was on the rise in the City. He spoke at a Crime Watch meeting in the Gables, just a week before his resignation, where he reported that crime was not an issue in Coral Gables. Salerno tried to prevent the Commission from learning the truths about traffic accidents on Ponce de Leon Boulevard. Both resigned within five months of each other.
At the time, Hudak was a Major who was the whistleblower on the realities of what was taking place in both cases.
His status as a whistleblower almost cost him his promotion to Chief of Police, if it weren't for the intervention of then Commissioner Vince Lago, and members of the community such as Fernandez who started resident petitions to appoint and keep Hudak as Police Chief.